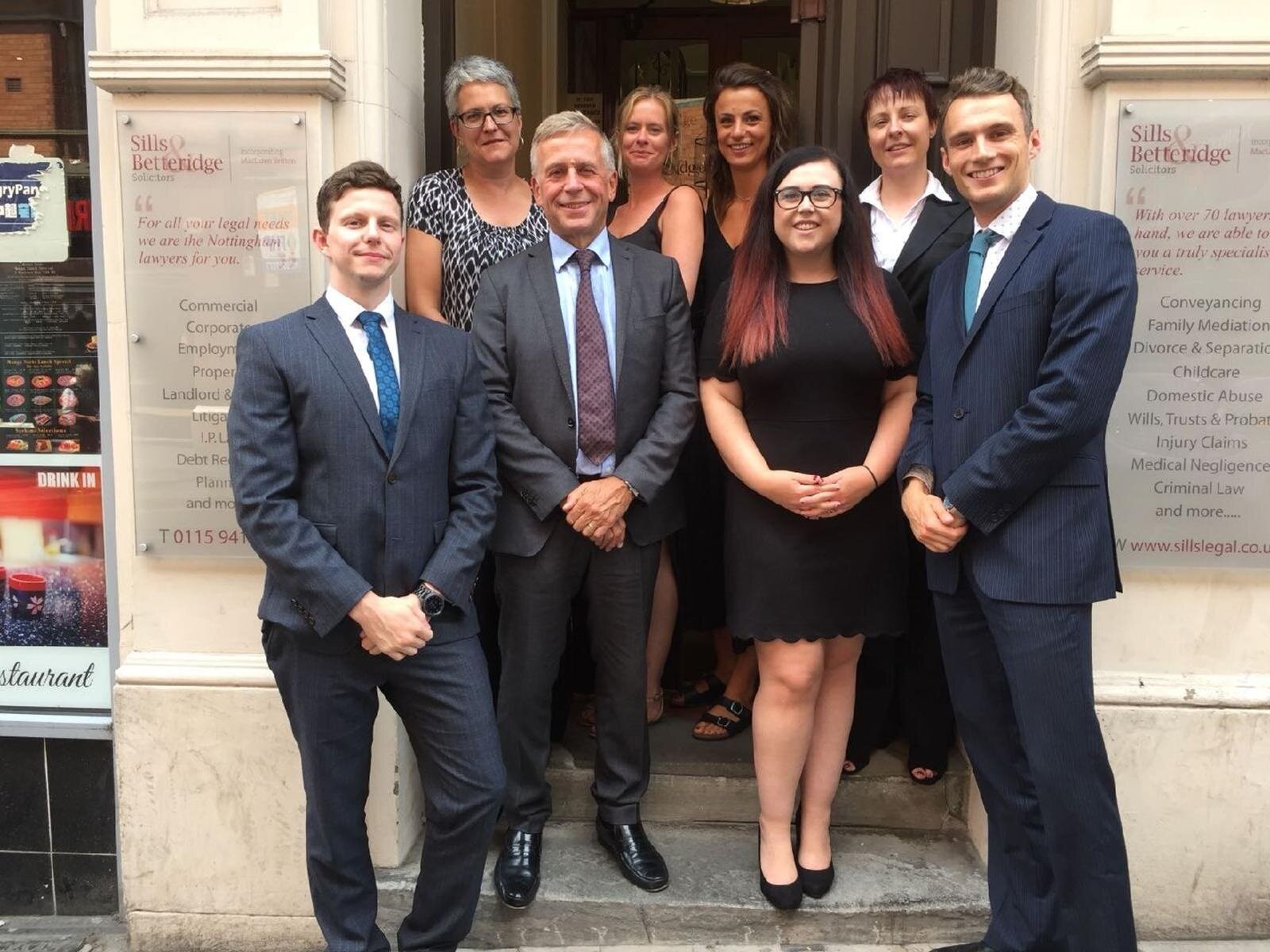 King Street law firm Sills & Betteridge (incorporating MacLaren Britton), welcomes two new faces to their family law team with the recent transfer of Dominic Lee and appointment of Caroline Lancaster.
Dominic, a graduate of the University of Nottingham, joined the firm's Lincoln office as a trainee solicitor three years ago, and now specialises in all aspects of divorce and separation. He moves to Nottingham to work closely with the head of the team John Mitchell, and advises on children issues, finances, property, pensions. He has a particular interest in advising business owners on how to protect their assets on divorce, drawing upon the expertise of the firm's commercial and tax lawyers to provide a comprehensive service.
Caroline, a Chartered Legal Executive joins the team with ten years' experience in family law. She devotes most of her time to representing clients in emergency child applications and injunction matters arising out of domestic abuse. Caroline covers the East Midlands court circuit, regularly attending Nottingham, Mansfield, Derby, and Leicester.
John Mitchell explains the expansion "Family Law is wide ranging, and to provide high quality advice and service, it is essential to have specialists, representing all areas. We consider ourselves to be one of the largest family law teams in the East Midlands and South Yorkshire, across our 12 offices, and not only deal with divorce and separation, child care proceedings and domestic abuse, but also international child abduction and forced marriage, each with their own distinct set of laws and processes. Bringing in Dom and Caroline to strengthen the team enables us to continue to offer our clients the expertise they require, whatever their circumstances."
The firm represents both privately and publicly funded (legal aid) clients and also offers Mediation as an alternative to going to Court.
Dominic, Caroline and John are pictured above with some of the rest of the team.