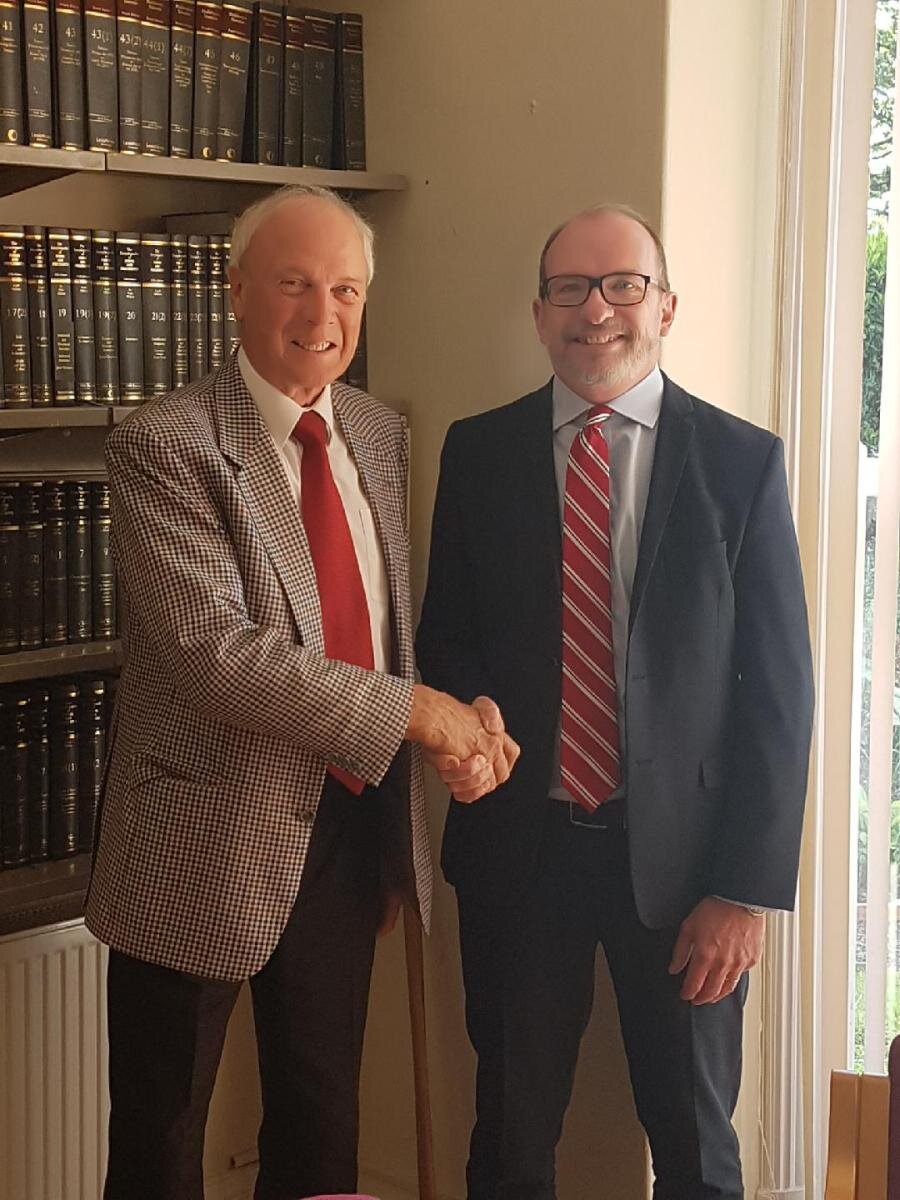 Richard Tinn retires from Sills & Betteridge LLP on 4th July, having started his legal career in Boston on 13th November 1967 with Grocock & Staniland (later Ringrose Law). He then set up his own firm Richard Tinn & Co. which was acquired by Sills & Betteridge in 2011.
During his 45 years as a solicitor, Richard has practiced in a number of legal areas, for both private and commercial clients and very much appreciates those who have supported him and the staff he has worked with, especially those who were with him when he practised on his own.
During his time in Boston, Richard was involved in several community initiatives and professional groups, including Blackfriars, Boston Mayflower, the Old Leake Community Centre and the Chamber of Commerce. He was President of the Lincolnshire Law Society, and chaired the Agricultural Wages Committee for Lincolnshire and adjoining counties. He is a keen supporter of Boston Golf Club and Boston Rugby Football Club.
Andrew Payne, Senior Partner, says "Richard has enjoyed a long and rewarding career in the law. He has seen and adapted to a number of changes not only in the law itself but also the manner in which legal services are delivered. We wish him a long and happy retirement. His clients will continue to be serviced by Richard Bussell, Helen Fisher, James Conduit and Linda Garner".
Boston Branch Manager and Partner David John adds "Richard is a much valued member of the Boston team. His contribution to the success of the Boston office will always be appreciated. He will be missed but we wish him all the best for his retirement".
Richard now looks forward to spending more time with his daughters and grandchildren, gardening, rowing and golf.
Photo L-R Richard Tinn and David John