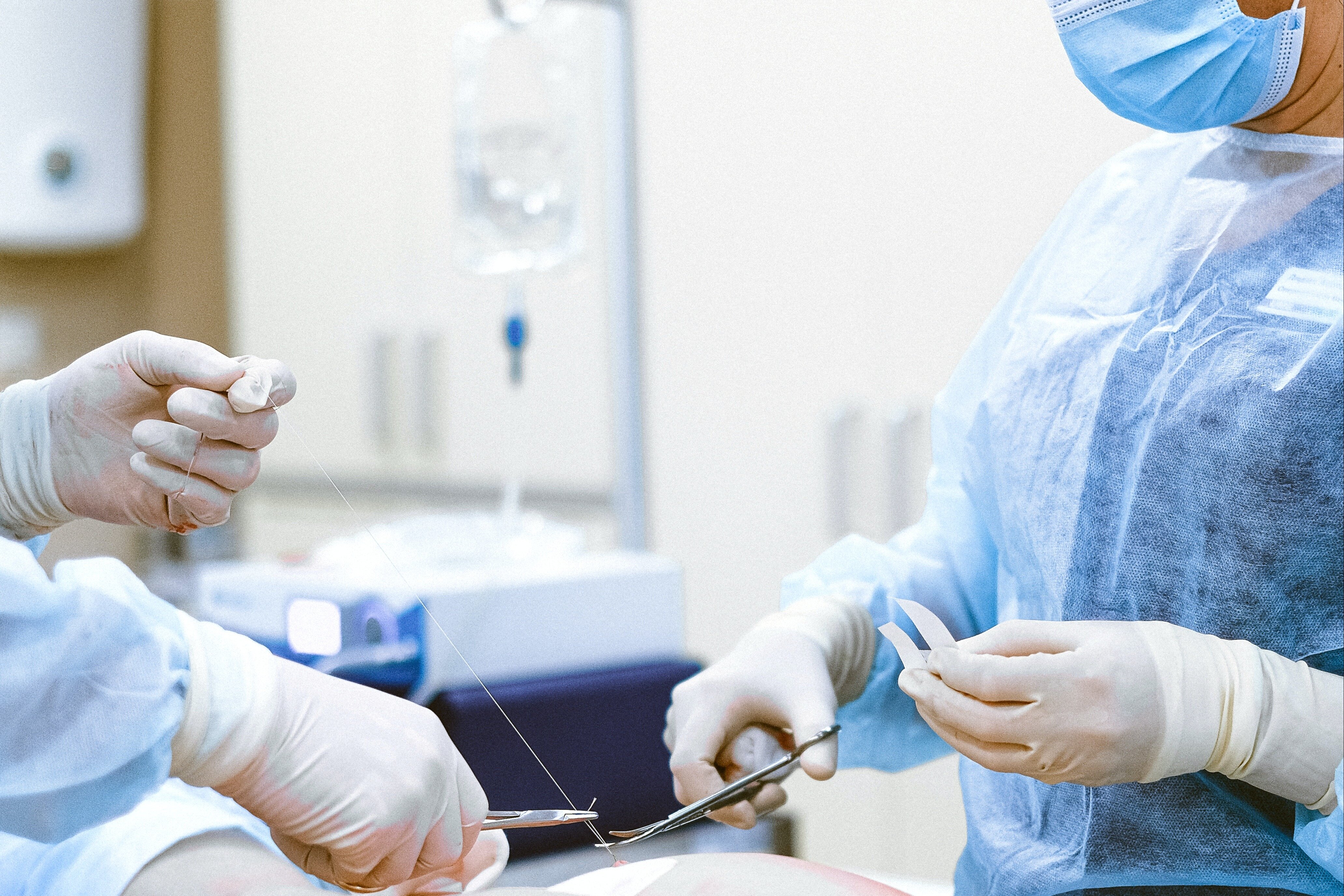 Medical negligence – also known as clinical negligence – is when substandard care is provided to a patient by a medical professional such as a doctor, surgeon, nurse, cosmetic surgeon, optician or dentist, or by a hospital, GP surgery or care home that either directly causes an injury or an existing condition to get worse. If a patient is injured or suffers illness because of clinical negligence, then they may be entitled to compensation.
Thankfully, medical negligence is generally the exception rather than the rule, and most people receive very good care on the NHS and do not experience any problems. However, occasionally, things can go wrong. In such a situation, people sometimes feel uncomfortable about claiming for compensation given that, overall, the medical profession does a very good job under very difficult circumstances and therefore should not be punished. However, it is important to remember that it is not personal. All medical practitioners have a duty of care and must take every precaution possible to guarantee the safety of their patients. Furthermore, if you have been the victim of medical negligence there can often be life changing consequences and you may end up having to spend out a large amount of money yourself to make adaptations to your life, and financially, for something that was not your fault.
There are several different types of medical negligence, which can include, but are not limited to, the following:
Misdiagnosis: This occurs when a medical professional such as doctor wrongly diagnoses an illness or injury or fails to diagnose an illness or injury at all, meaning that there is a delay in correctly diagnosing, and therefore treating, a patient.
Incorrect treatment: Misdiagnosis can also sometimes result in a medical professional giving their patient the wrong drug, treatment, medicine, advice or prescription. By giving a patient the wrong treatment, it not only means that it can fail to help the patient with their illness or injury, but in some cases can make the illness or injury worse.
Surgical mistakes: Sometimes mistakes are made when a patient is having surgery, such as during a procedure or an operation. Surgery is meant to relieve any pain or symptoms that a patient is experiencing, but sometimes the opposite can happen, and errors can be made that either mean that the problem is not fixed, or that further injuries are caused. This could include operating on or even amputating the wrong part of the body, damaging organs or leaving surgical equipment inside the patient.
What can be done?
If you feel that you may have been a victim of medical or clinical negligence and are considering making a claim for compensation, then you should consider the following key elements applicable to such claims.
Time limits
It is important to note that there are strict time limits in which to pursue a claim. In general, victims of medical or clinical negligence have three years from the date of the injury or, date of knowledge if later, in which to make a claim. Although the three-year period usually starts on the same date as the medical negligence occurred, in some cases, it might not be apparent until some time after the negligence occurred. These cases are based on date of knowledge, and the three-year period can sometime start at the time of that knowledge.
In addition, there are exceptions to this rule. For children, the ordinary three-year time limit from date of injury of later date of knowledge does not apply. Instead, the three-year period in which to pursue a claim will start once they turn 18. This will mean the three-year period will not expire until they reach age 21. Importantly though, they will be unable to start making a claim for something that happened to them as a child after they turn 21.
The ordinary time limit also does not apply to adults without the mental capacity to make their own decisions. However, if they regain mental capacity at any time, then the three-year strict time limit will apply again.
Although the time limit in which to make a claim is three years, there is no time limit regarding its conclusion, as that will generally be out of your hands and will depend on the investigations necessary to progress the claim. In addition, you should also understand that medical negligence claims can be extremely complicated, so it is therefore very important that you seek the help of a specialist medical negligence solicitor at the earliest possible opportunity.
It is also worth bearing in mind that if you are making a claim because you require compensation to support you and to pay for home improvements or treatment, then the sooner you start to make the claim the sooner you likely to receive the money that you need, providing you are able to prove your claim and this is accepted by the opponent.
Proving your Claim
In order for a medical or clinical negligence case to be successful, you must prove, supported with expert evidence, two basic but vital criteria. These comprise proving the standard of care fell below that considered appropriate - breach of duty (1) and, that any substandard cause resulted in avoidable injury and loss – causation (2). Both breach of duty and causation must be proved. If you can only prove one of these criteria, the claim will not succeed.
Breach of Duty (1)
There must be proof that it was the treatment that you received that fell below the appropriate standard of care to either result in or contribute to an injury or, to make an existing illness or injury worse. This proof will be based on evidence including your medical records (including x-rays and ultrasounds), photographs, detailed statements from you, family members and friends, complaints made about your treatment, and reports from independent medical experts. You can help with this process by gathering as much information as possible about your treatment and your injury or illness. If you do not gather such evidence at the earliest possible opportunity, then as time passes it will become harder to provide this, and it may make it more difficult for you to prove your claim which may affect the prospects of success.
Causation (2)
Even if you are able to prove breach of duty, they you also need to prove causation. This means being able to prove that it was the treatment that you either did or did not receive that directly caused or materially contributed to your injury or illness.
Compensation
The amount of compensation you can recover will depend on various factors. These can include but are not limited to the extent of your injury or illness, the impact it has had on your life (for example, if you can no longer carry out specific activities), your pain or suffering (including physical and psychological damage) that has been caused, the impact that it has had and will have on your current and future employment, any expenses (such as medical treatment, travel expenses relating to medical appointments, medical equipment, lost earnings, cost of surgery, home adaptations) that you have incurred as a result of the injury or illness, and any future care needs that you may have because of the injury or illness.
Although it is unusual for medical negligence cases to go to Trial at Court, if your case is complicated then it may end up there although usually once all preliminary investigations are complete and the Defendant has had an opportunity to respond to your claim first.
Sills & Betteridge Solicitors have a specialist Medical Negligence team. The team have a wealth of experience and are fully committed to obtaining the best possible outcome for your claim. We are very approachable and will listen carefully to your concerns. We have offices in [office_list] though our clients are based all over the UK. For more information about medical negligence, please contact us on 0800 542 4245, email us on info@sillslegal.co.uk or call in to one of our offices.