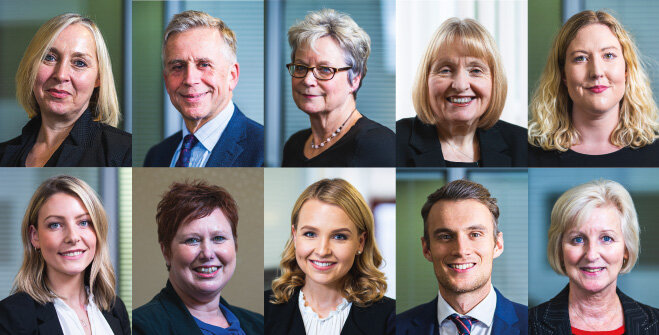 Going through a divorce or separation is stressful in normal circumstances, but with the current situation surrounding COVID-19, many couples are facing even greater struggles. Whether you have already started the divorce process or have come to the difficult decision during this period of lockdown that your relationship has come to an end, at Sills & Betteridge we understand the importance of being available to advise, reassure and support you.
We have adapted new ways of working which enable us to continue to support families during this time and are still offering our Preliminary Advice Meetings by telephone, for £150 plus VAT. This meeting includes a 60-minute telephone call with one of our solicitors with their advice being followed up in writing. We are also able to continue to offer mediation sessions via video for both those who are private paying and those who are legal aid funded.
Petitioning for divorce
It may be that you had decided prior to the lockdown that your marriage was over but had not yet taken the steps to begin divorce proceedings, or it may be that you have made the difficult decision during this time and you do not wish to wait until the restrictions are lifted. In any event, it is possible to start divorce proceedings online, and the Courts have confirmed that this process will continue as normal.
Financial settlement
In terms of financial arrangements, many will have experienced changes in their financial circumstances due to COVID-19. Therefore, parties will need to exercise an element of flexibility and it may be necessary for settlement figures to be reviewed as the financial evidence that such figures will be based upon may have changed.
It may be necessary, to try and agree interim financial arrangements, until such a time where the parties have more certainty about their financial future.
If you issued proceedings for financial relief prior to the lockdown, it is likely that the hearing will still go ahead and will be heard remotely. It may be possible for matters to be agreed prior to the hearing and for it to be vacated. In some cases, the Court may deal with the hearing via video and most Courts are accepting service of documents and bundles by email.
Although there have been some difficulties to overcome during this time of change, professionals, parties and the Courts have been working together in order to facilitate divorce and financial proceedings both in and out of court. It is anticipated that it will take some time for matters to return to how they once were, but with all involved adapting with an element of flexibility, it is hoped that those families affected will reach a positive outcome.
If you would like to speak to a member of the Matrimonial Team, please contact us today on 0800 542 4245 or click here to email us.