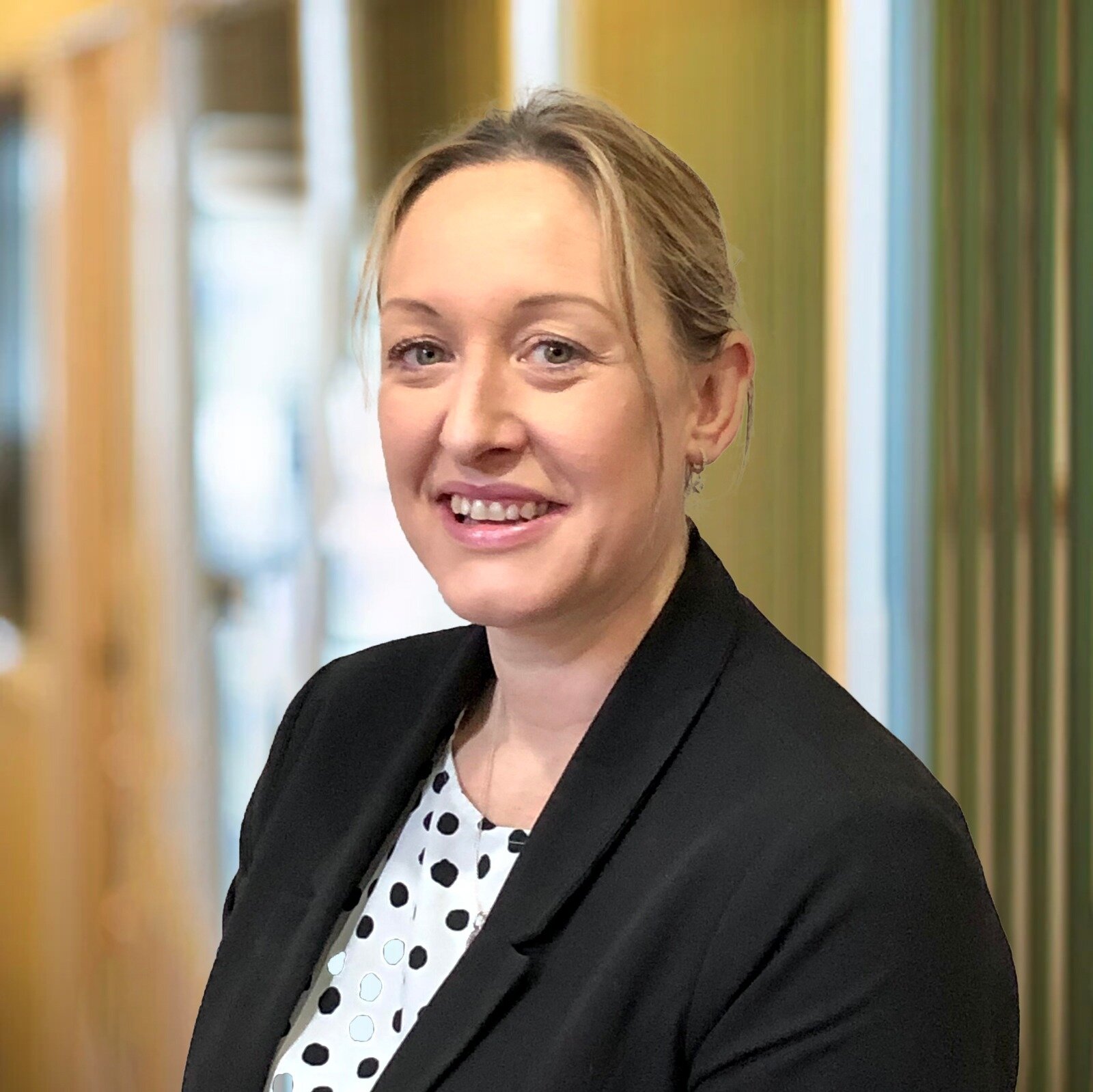 Kelly Credland is the firm's Chief Operating Officer and a member of the Leadership Team.
Kelly left school at 16. She decided not to pursue the sixth form and university route, instead deciding to enrol onto an Apprenticeship in Business Administration. She accepted a position working in the accounts dept of another local firm of solicitors – this gave her the opportunity to learn about administration and also gain experience in solicitors accounts. She finished her Apprenticeship and went on to do various other NVQs. Kelly very much enjoyed the area of work she was in, and so embarked on the AAT course (Association of Accounting Technicians) at Lincoln College on day release. She completed all three years of the course up to and including the Technician qualification. By this time, July 2000 she had accepted a position in the accounts department at Sills & Betteridge. Kelly didn't pass the final exam, nor did she decide to re-sit it – she struggled to connect solicitors accounts with business accounting at that level. This was a difficult decision to make as she realised this may impact on future progression.
Kelly however, persevered in the accounts role, and continued to work hard, whilst wondering about alternative roles, both within, and outside the firm. Luckily for her the firm was looking for a Marketing and HR Assistant and Kelly had been identified by the HR Manager as somebody she thought would suit the role. She embarked on the Personnel Practice course at Lincoln College and enjoyed it so much that she pitched for the MSc in Human Resource Management at Lincoln University. The firm supported Kelly both financially and by giving her the day off on day release to attend University. She graduated in 2009. Shortly after this, the HR Manager decided to become a Solicitor, having completed her Graduate Diploma in Law. The opportunity therefore arose for HR Manager, and now in a better position for this role having completed her MSc and with a few years relevant experience under her belt, Kelly put herself forward and secured the job. Kelly went on to study to become a Graduate Member of the Chartered Institute of Personnel and Development and has just applied to upgrade to become a Fellow.
In 2018 Kelly and her partner started a family and had their first child, followed by a second in 2019. A new HR Manager, Tina Burton was appointed, originally on a temporary basis to cover Kelly's maternity leave. Tina was then offered a permanent position in the business, to manage the increasingly busy HR function at a time of huge expansion for the firm. Kelly then returned from maternity leave on a part time basis as Operations Manager – a new role for Kelly, requiring her to deal with a variety of different aspects of the business, in addition to HR. She was in a good position to embrace this role having grown with the company since 2000. In 2021 the firm decided to strengthen the leadership team and appointed Kelly as Chief Operations Officer.
Kelly said "I am proud of how hard I have worked to progress in my career and of all of my promotions, however this latest one to COO particularly stands out to me as a woman. Having time off to start a family, and working reduced hours while the children are little often hinders career development. In fact mine opened up an opportunity. I left as HR Manager working full time - I returned as a part time Operations Manager to then be promoted in less than 1 year to COO still working part time. As a woman working part time in a senior management role I feel I am in a privileged position and am grateful that the firm recognised me for my hard work and experience rather than my gender and working hours."