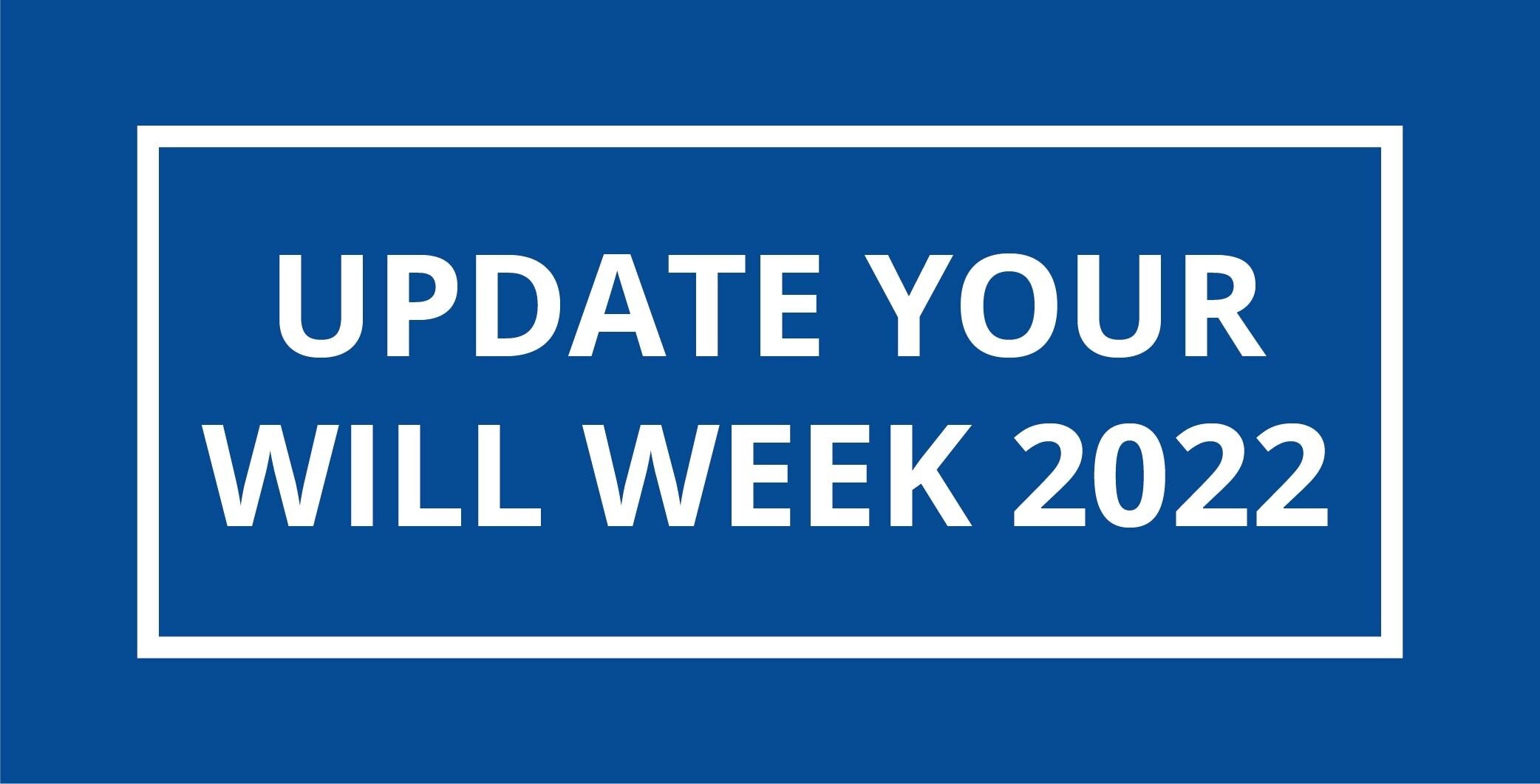 From 28th March to 1st April it is 'Update Your Will Week'. This week is being promoted by 'Solicitors for the Elderly' (SFE), a membership body representing over 1,600 solicitors specialising in working with older and vulnerable people. The purpose of the week is to raise awareness of the importance of having an up-to-date will.
Research commissioned by SFE has revealed that over half (51%) of the people who have a will have not updated it for more than five years, meaning that many are likely to be out-of-date. Further statistics shows that over a third (35%) of people with a will have not updated it for over 7 years, and over a fifth (22%) have not dusted it off in more than a decade. Having an up-to-date, professionally drafted will is crucial in ensuring your wishes are carried out in the way you would wish when you die.
SFE's research has revealed that almost a third (31%) of people with a will have had significant changes to their lives and circumstances since they drafted it.
An unchecked and outdated will could cause severe implications for a person's loved ones after their death – including missed inheritances and higher inheritance tax fees.
SFE accredited Solicitors Suzanne McAuley and Anna O'Mara, who are both Partners in the Wills, Trusts and Probate department at Sills & Betteridge, recommend that a will is reviewed every five years, or when a major life event occurs, such as divorce, marriage, a new birth or even death in the family.
Suzanne McAuley commented, "Many people assume that once you have drafted a will you never need to review it, and that your wishes will be carried out after you have died – but unfortunately, that can be far from the truth."
Anna O'Mara added, "If you remarry, for example, your will gets revoked. Or if you marry into a family and have stepchildren who you would like to inherit your assets – this will not happen automatically unless you stipulate it in a new will. All these details are crucial to avoid family disputes – which we know can be very distressing."
SFE's research revealed that:
Only 16% of Brits realise that remarrying invalidates a will.
Less than a third (31%) of people realise stepchildren will not be included in your will unless you stipulate that separately.
54% of people do not have a will in place at all – a worryingly high proportion.
Making or updating a will often is put on the 'too difficult to deal with' pile, but prioritising it may save anguish down the line. It is therefore strongly recommended that everyone takes steps to put a professionally prepared, up-to-date will in place. With the help of an expert, making a will should not be a stressful or difficult process and usually only takes a few weeks from start to finish.
It is advisable to speak to a solicitor to obtain professional advice on the best options for you. Sills & Betteridge have an approachable, professional team of qualified lawyers across our offices, who can assist you with planning for the future.
Please call us on 0800 542 4245 to find out how we can help.