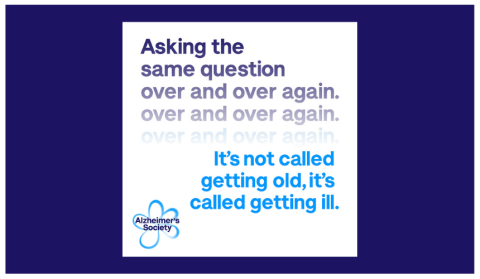 Dementia Awareness Week runs from 16th to 22nd May with the aim of encouraging people to "act on dementia". The Alzheimer's Society research shows that the rate of dementia diagnosis is at a five-year low and it wants to encourage those with undiagnosed dementia to approach them for support and guidance.
Memory loss may not simply be a sign of getting old; it can be a sign of getting ill. No one plans on being diagnosed with dementia or other similar illnesses which impact on our ability and capacity to manage our personal affairs. When a person develops dementia or similar illnesses they will often to look to their close family members or friends to assist them. It is therefore important that those people have the legal authority to assist and make decisions on your behalf. This legal authority is provided by the making of Lasting Powers of Attorney.
Nicola Davison, Chartered Legal Executive at Sills & Betteridge Doncaster explains what Lasting Powers of Attorney are.
A Lasting Power of Attorney (LPA) is a document made by you giving one or more people the legal authority to act on your behalf as your "Attorney(s)" to enable them to make decisions for you in respect of your Property & Financial Affairs and/or your Health and Welfare.
A Property & Financial Affairs LPA enables your Attorney(s) to make decisions in respect of your finances such as managing your bank accounts, investments, paying your bills and selling your property should that become necessary.
A Health & Welfare LPA enables your Attorney(s) to make decisions regarding where you should live, what type of day to day care you should receive, who should see you, medical treatment and, in addition, you can authorise them to make decisions regarding life sustaining treatment.
LPAs can be used by your Attorney(s) once they have been registered with the Office of the Public Guardian. A Health & Welfare LPA can only be used by your Attorney(s) when you no longer have capacity to make your own decisions, whereas a Property & Financial LPA can be used, if you choose, once it has been registered and even when you still have capacity to make your own decisions. This can assist from a practical position if you have difficulties getting to the bank or are unable to write.
In order to make an LPA you must have the mental capacity to provide instructions and sign the documentation. It is always our advice that you consider making LPAs as part of your later life planning such as when you are making Wills or reviewing your assets. It is much easier and less stressful for your loved ones if LPAs are in place and ready to be used should the need arise.
If you do not have a family member or trusted friend whom you would wish to appoint as your Attorney(s) you may prefer to appoint a professional person such as a Solicitor.
Should you not have the capacity to provide instructions for LPAs then your family and/or friend would need to make an application to the Court of Protection for a Deputyship Order. This route is more expensive, time consuming and much more stressful for those making the application.
In addition to the above LPAs, it may be necessary for individuals to consider a Business LPA or a General Power of Attorney for a specific event or period of time such as managing your bills during a hospital stay.
It is advisable to speak to a Solicitor to obtain professional advice on the best options for you. Sills & Betteridge have an approachable professional team of qualified lawyers across our offices who can assist you in making LPAs and planning for the future.
Please call us on 0800 542 4245 to speak with one of our team.