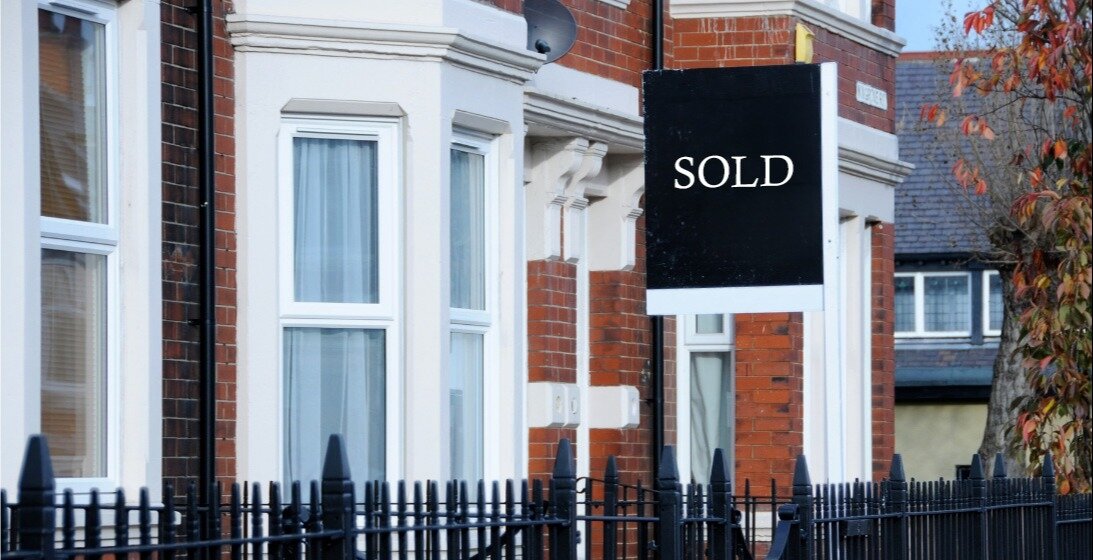 With the Renters Reform Bill aiming to strengthen tenants' rights, and interest rates and economic pressures squeezing property investment returns, more and more landlords are leaving the private rental market. There have been claims in the media of a landlord exodus, and if you are a residential landlord perhaps you have been thinking about selling up too.
"The environment for landlords is certainly very different from a decade ago," agrees Kimberley Rose, Partner and Deputy Head of our Residential Property Team. "Now could be a good time to reappraise your investments, however selling any property generates plenty of issues and a rental property has additional challenges, such as tenancy arrangements, deposits, and capital gains tax. As well as legal advice it is important to seek financial advice in advance."
Recent and future changes
Several recent reforms have affected landlords financially. These include the reduction of relief on mortgage interest payments, changes to capital gains tax and the introduction of higher rate stamp duty land tax for buy-to-lets.
You may also be concerned about proposed future regulations, such as:
Energy efficiency proposals – The Government is looking at plans to require all rental properties to meet a new minimum standard for energy efficiency with an Energy Performance Certificate (EPC) rating of C or above for domestic rental properties. Some landlords cite the potential cost of upgrading an old property as their reason for selling.
The Renters Reform Bill - At the moment, most residential leases are for a fixed term, usually six months or a year. Provided you follow the correct procedures, you can get your property back at the end of that period. Under proposals set out in the Renters Reform Bill, you will lose this ability and your tenant will have the right to stay in your property. To evict them you must show specific grounds, for example, that they are antisocial or have built up rent arrears. Significantly, the Bill contains provision for landlords to get their property back if they intend to sell.
While these potential reforms may hasten some landlords' decisions to sell, these proposals are not yet law. Their details could change, and there would usually be a transitional period before they become effective.
Deciding how to sell your rental property
If you decide to sell one or more rental properties, you must also decide whether to do so with vacant possession or with your tenants in place. An ex-rental property with vacant possession could appeal to both investors and owner-occupiers. In contrast, selling with a tenant in situ will generally limit your market to other landlords. On the flipside, you should benefit from the rent right up until the completion date.
Ultimately, the choice depends upon your personal circumstances and the nature of your property. For example, an apartment in a popular city centre may attract lots of interest from investors. In contrast, a rural cottage with a sitting tenant could struggle to sell. You should study the local property market and talk to local agents for advice. Your decision will also influence the legal structure of your transaction, so it is a good idea to discuss your plans with your solicitor early on.
Selling with your tenant in place
This can often be quicker than selling with vacant possession, and there is a lot you can do to help ensure the transaction goes smoothly.
Your buyer will effectively step into your shoes as landlord. Part of their due diligence will involve checking there are no problems with the tenancy. Their solicitor should raise these in their pre-contract enquiries, but making your own checks and collating the relevant documents in advance will help. For example:
check you have a valid Energy Performance Certificate (EPC) for the property;
ensure the gas and electrical safety certificates are up to date;
find the original tenancy agreement;
provide evidence the rent payments are up to date; and
obtain proof you have protected your tenants' deposit in the mandatory protection scheme.
There may be other things you will need to provide, particularly if your property is a house of multiple occupation (HMO), and your solicitor should discuss this with you. Your solicitor will also need to provide the buyer with some additional items on completion, such as a rent authority letter, and give notice to the tenant of their change in landlord on completion.
Selling with vacant possession
If you agree to sell with vacant possession, you must ensure your tenants have left by the completion date. If they have not, you may have to pay compensation to your buyer. Should the tenant fail to leave, the buyer could rescind the contract and you would have to return their deposit.
How to ensure the tenants leave at the right time depends, to some extent, upon your relationship with them. If they are amenable, they may agree to leave shortly before exchange. You then know you will be able to give vacant possession on completion.
However, they may decide to leave earlier which would mean a longer period without rent. There is also a small risk of being left with an empty property if your sale falls through at the last minute.
If your tenants do not agree to leave, then the situation is more complicated. You must comply with a formal procedure to bring the tenancy to an end. This involves giving your tenants the correct notice, generally two months. Your tenants should leave on or before the expiry of that notice, and you can then exchange contracts confident you can give vacant possession.
Meanwhile, until exchange, there is still a chance that your buyer could change their mind and you could find yourself with an empty property.
In theory, you could delay giving notice until exchange and then completion could take place two months later, when the notice expires. You should then receive rent right up to completion, and there would be virtually no risk of a void period or your buyer changing their mind. However, problems would arise if your tenants refused to move out. You would then need a court order to evict them, which can take several months, meaning you would be unable to give vacant possession on completion.
We would not usually advise this last option. However, if your buyer is agreeable, it may be possible to negotiate a conditional completion date, which is something your solicitor could explore. You would then only be obliged to complete once your tenants have actually left.
How we can help
Selling a rental property inevitably involves many variables, all of which can impact on timescales. If your tenants are cooperative and your buyer is flexible, the chances are that your transaction will proceed quickly and smoothly.
Selling an investment property raises additional legal issues to selling your own home, so it is important to instruct a solicitor who is experienced in this area and who can give your transaction their individual attention.
For further information, please contact our Residential Property Team on 0800 542 4245 or email info@sillslegal.co.uk. Sills & Betteridge has offices in Lincolnshire, Yorkshire and the East Midlands.