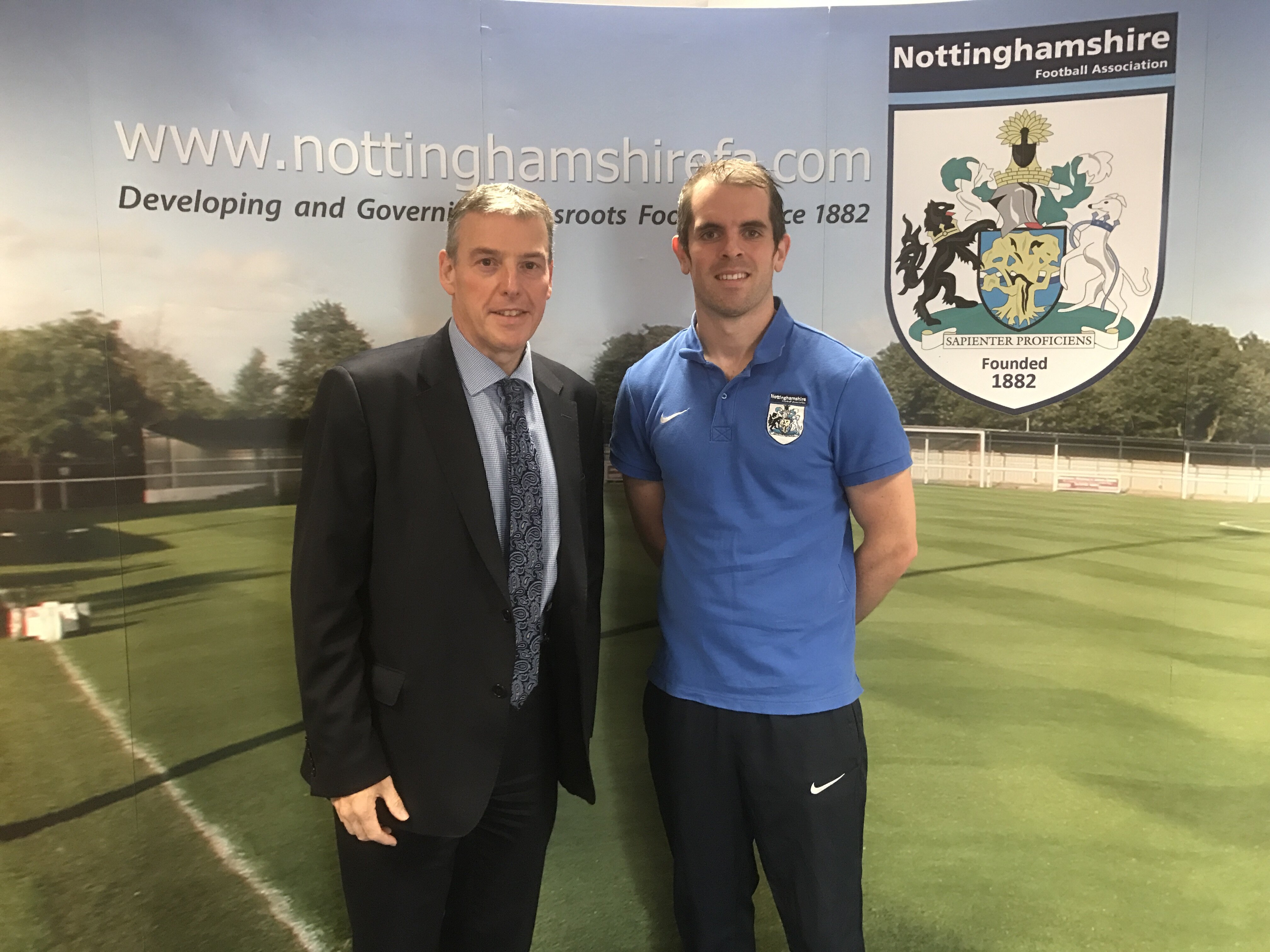 Nottinghamshire County FA has announced that it has appointed Sills & Betteridge Solicitors as its preferred legal partner.
The partnership includes sponsorship of a forthcoming walking football tournament and special offers for members of the Nottinghamshire County FA.
The walking football tournament takes place at Harvey Haddon stadium on 12th October and is set to attract many over 50's players from prominent Nottingham based businesses. It is the first ever Walking Football tournament arranged by the Notts FA and will hopefully raise further awareness of Walking Football within Nottinghamshire.
Members special offers will include the ability to apply for a 'Friends of Sills Premier Card'. The card entitles members to seek legal advice on any personal or business issue and receive 30 minutes free consultation and 10% discount off any subsequent legal work. Legal aid will be available where appropriate, as well as a priority service, which can be out of hours where necessary.
Business Development Manager, Ricky Stevenson says: "We are looking forward to working with Sills & Betteridge Solicitors and are pleased to partner with them as our preferred legal partner, this benefit will support all Nottinghamshire FA footballing members, and we look forward to delivering our first Sills & Betteridge Walking Football Tournament in October. "
Stephen Britton, Sills & Betteridge Employment Law Partner, commented, "We are delighted to be offering our 'Friends of Sills Premier Card' to Nottinghamshire Football Association. We hope it will be valuable to the players and officials and look forward to helping them with their legal requirements. We also look forward to sponsoring the first Sills & Betteridge Walking Football Tournament in October this year. "
Based in Chilwell, Nottinghamshire County Football Association supports 2,033 teams across the county. It aims to be the leading organisation at the forefront of developing and governing football in Nottinghamshire.
Sills & Betteridge has provided legal advice and services to businesses and private individuals for more than 250 years. The firm is one of the largest law firms in the East Midlands with 279 partners and staff, with nine offices in eight locations across Lincolnshire and Nottingham.
The walking football tournament is open to male footballers aged 50 and over and will comprise teams of seven players. Applications are welcome from Individual players or full teams and places can be booked by emailing Callum.Convery@nottinghamshirefa.com.
For further details on the partnership contact:
Ricky Stevenson Ricky.Stevenson@nottinghamshirefa.com 0115 9837 407
For further details on Walking Football contact:
Callum Convery
Callum.Convery@nottinghamshirefa.com
0115 9837 420
For further information:
Please contact Jennifer Lowe, Business Development Manager, Sills & Betteridge LLP.JLowe@sillslegal.co.uk 01522 542211