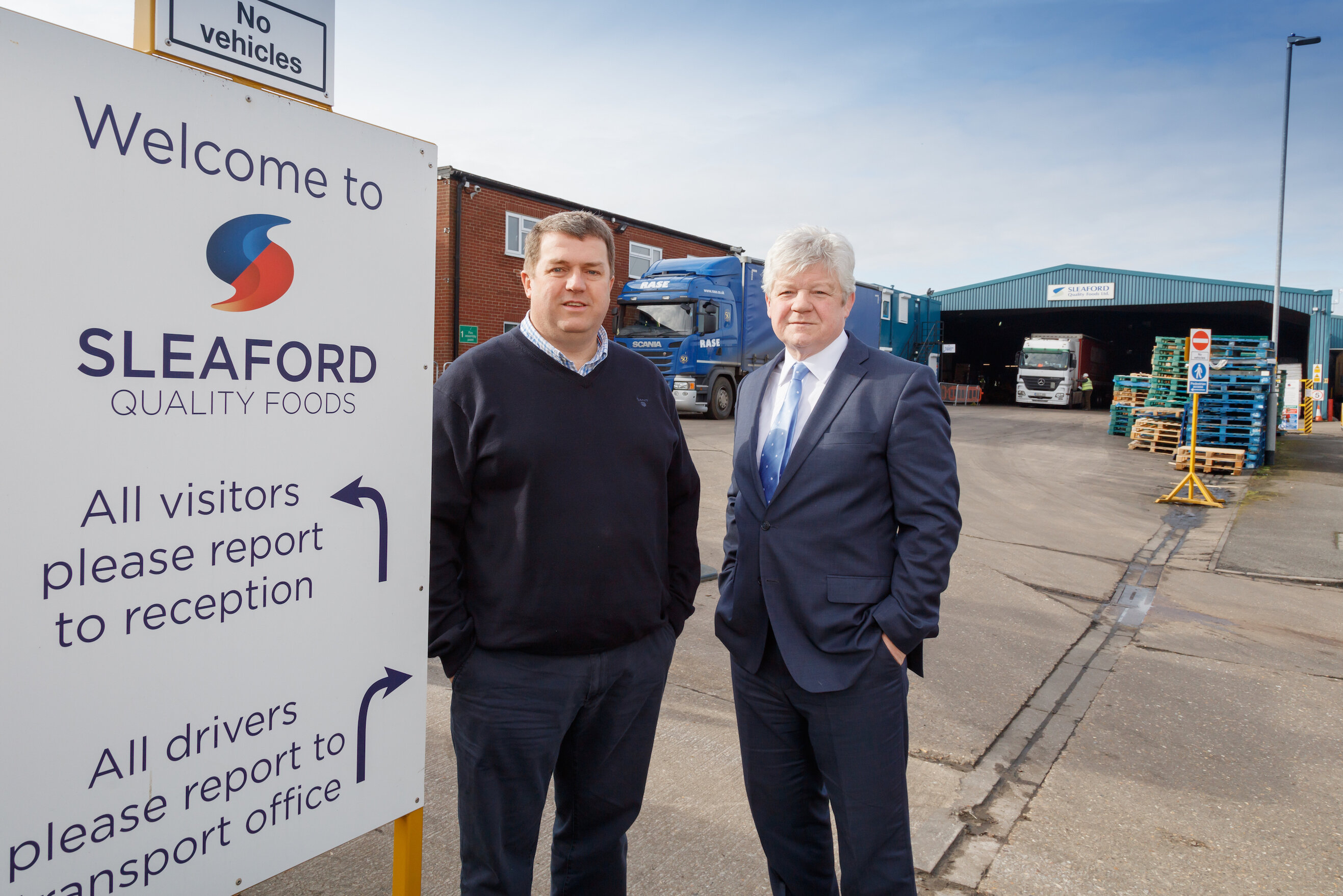 Sleaford Quality Foods has completed the multi-million pound acquisition of an 8 acre site in a deal advised by East Midlands law firms Sills & Betteridge and chartered accountants BDO.
The company is one of the UK's most foremost suppliers of a range of ingredients including dehydrated/dried fruits and vegetables, herbs and spices to the food manufacturing and foodservice industries.
In order to meet the demands of such a rapidly growing business, the company had been looking for a suitable site to expand its operations for some time. Following the announcement by Great Plains Limited that they were closing their operation in Sleaford, the land and buildings on Woodbridge Road became available.
The purchase had to be completed quickly in order to limit the impact on production and the effect on the customer supply chain
Established in 1968 by William and Betty Arnold, Sleaford Quality Foods has gone from being a small local family run business to a leading supplier of high quality ingredients. In 2010, Sleaford Quality Foods was acquired by Jain Group of India. Today, the company is the supplier of choice to many of the UK's major food manufacturers and foodservice companies, distributing goods both nationally and internationally.
James Arnold, son of William & Betty Arnold and Managing Director who has led the rapid growth of the business commented,  "We viewed the site and decided that it was a perfect location and would meet the requirements of the business. Our current turnover is £55m and we have significant plans to grow and develop. The new site provides us with the ability to continue this expansion."
Corporate Partner M
artin Walsh from Sills & Betteridge Solicitors led a team providing legal advice on the acquisition.
Commenting he said, "I was aware that Sleaford Quality Foods had been looking for an additional site for some time and knew how important this was to their future plans. James and I worked together to ensure this transaction was completed as smoothly and quickly as possible so as to avoid any interference in production during the key trading period."
Other advisers in the transaction included Mark Ellis and James Flint from BDO, Katherine Bunting from Chattertons advising Great Plains and Gateley PLC who advised Lloyds Bank.
Sills & Betteridge LLP offers a wide range of personal and commercial legal services. Clients include private and publicly funded individuals, businesses, charities and government bodies.
The recorded origins of Sills & Betteridge date back to 1759, and the firm now has nine offices in eight locations with 279 partners and staff across Lincolnshire and Nottingham.