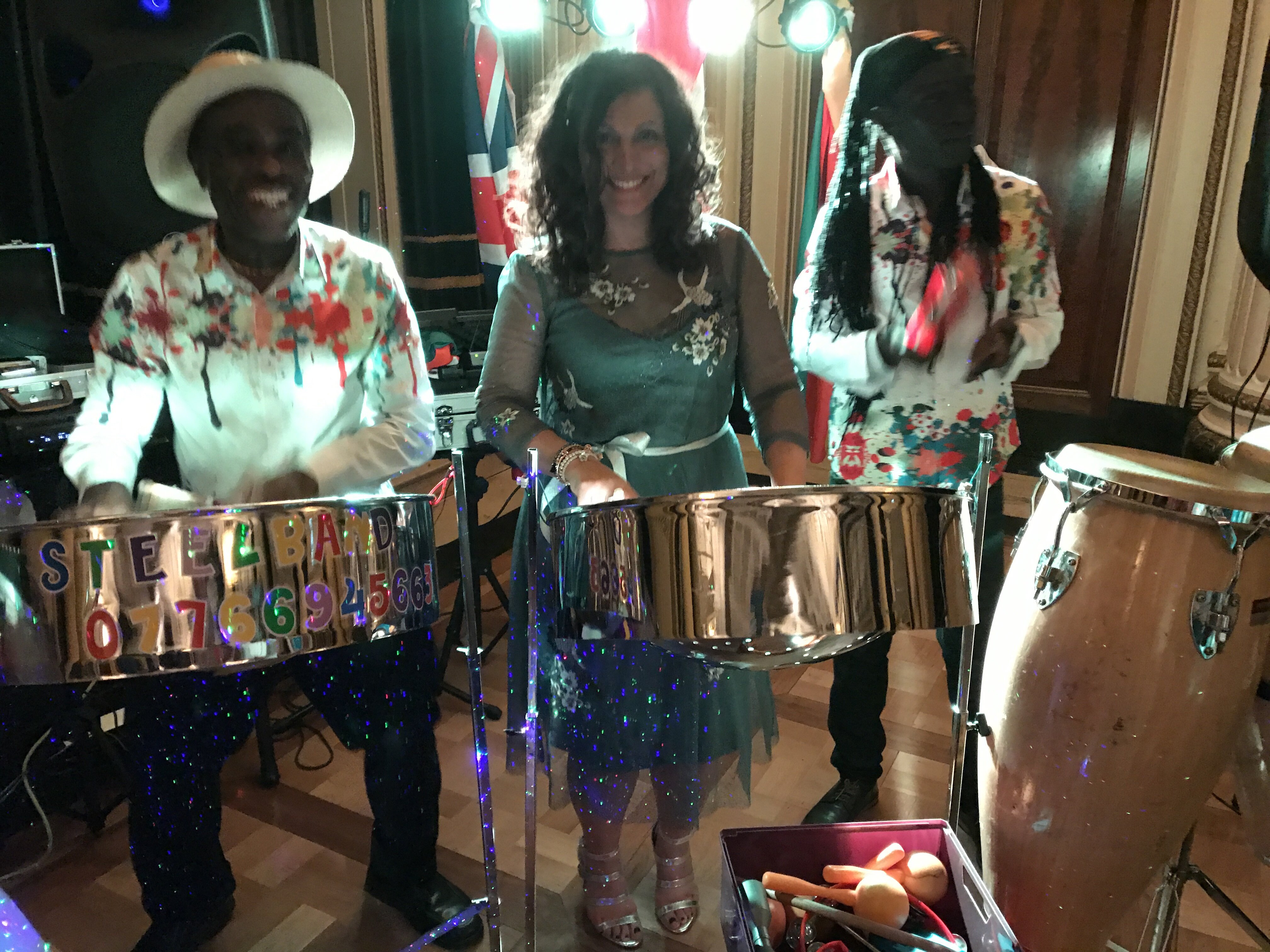 Hollywood star Samantha Morton was the star guest at the Nottingham Central Women's Aid ball which was held at the Nottingham Council House.
Sills & Betteridge has a close working relationship with NCWA and was one of the main sponsors of the event which was a key fundraiser for the Nottingham based woman's domestic abuse charity.
It was revealed that Samantha would be the first patron of the local charity in September last year. The event attracted over 100 guests and featured a steel drum performance, limbo dancing and a raffle (where one of the prizes was visiting Samantha on set). In total, the event should raise over £2,000.
NCWA, which was founded in the 1970s and is financially independent, supports 50 women and 60 children a year, with 6 women and 11 children living at the refuge at any one time.
Over the years NCWA has given thousands of women and children somewhere to stay and helped them "rebuild their lives free from fear".
The event was attended by Sills & Betteridge Nottingham Office Partner Stephen Britton and family law colleagues, Julia Skaikh and Holly James. Commenting Stephen said, "As legal advisers who specialise in helping clients navigate the legalities of escaping a domestic abuse situation, we were delighted to be able to provide financial support to enable a key fund raising event to take place. We also had a great time and our guests are very much looking forward to next year's event."
Evidence shows that one in four women will experience domestic abuse and the charity believes that resources are required to support up to 300 survivors in Nottingham every year.
Aimi McCaffery, NCWA's communications and fundraising manager said, "This is a key fundraiser for NCWA and we rely on sponsorship support to help us the event off the ground. Having a Hollywood star like Samantha headline the event really helps to raise awareness. She is a key supporter and very passionate about the children side of it."
The Hollywood Star began her career at the Television Workshop and has worked alongside Tom Cruise in the 2002 sci-fi film Minority Report and starred in the Disney mega-budget film John Carter. Samantha, also recently starred in the blockbuster Fantastic Beasts and Where to Find Them.
Samantha grew up in care but often stayed at a women's refuge in Nottingham as a child after her mother sought shelter from an abusive relationship.
Also at the event was Siobhan Prior, who recently won a silver medal at the Commonwealth Games with Team England's Women's Basketball.