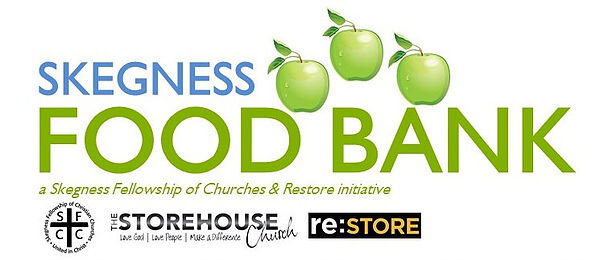 We are delighted to announce that we are now working in partnership with The Storehouse Skegness.
Financial pressure and hardship are huge problems in Skegness and the surrounding areas and being unable to keep up with bills and financial obligations puts people at a significantly higher risk of debt problems. The stress and anxiety of falling into financial debt has a huge impact on lives, causing panic, depression and even suicide.
The Storehouse's community project Restore has been running a CAP Debt Centre (Christians Against Poverty) for almost three years. It offers support, guidance and helps people to find real solutions to their debts. Sills & Betteridge will be making a monthly contribution as part of a twelve-month programme of support to help towards their Restore project to help them to continue to make a difference to the lives of local people.
The Storehouse on North Parade is also home to Skegness's only Foodbank which provides three days worth of emergency food for local individuals or families in financial hardship. The demand is extremely high at the Foodbank which receives an average of thirty-two referrals each week and relies entirely on donations.  The Foodbank is grateful for any donations no matter how big or small and currently urgently needs the following;
cereals
UHT milk
dried pasta
pasta sauce
biscuits
tea bags
rice pudding
tinned vegetables
tinned potatoes
baked beans
soup
pasta sachets
instant smash
tinned meat
If you are able to donate any of these items, we are offering our office at 50 Algitha Road Skegness as a central drop off point to make donating convenient for those who are unable to get to North Parade.