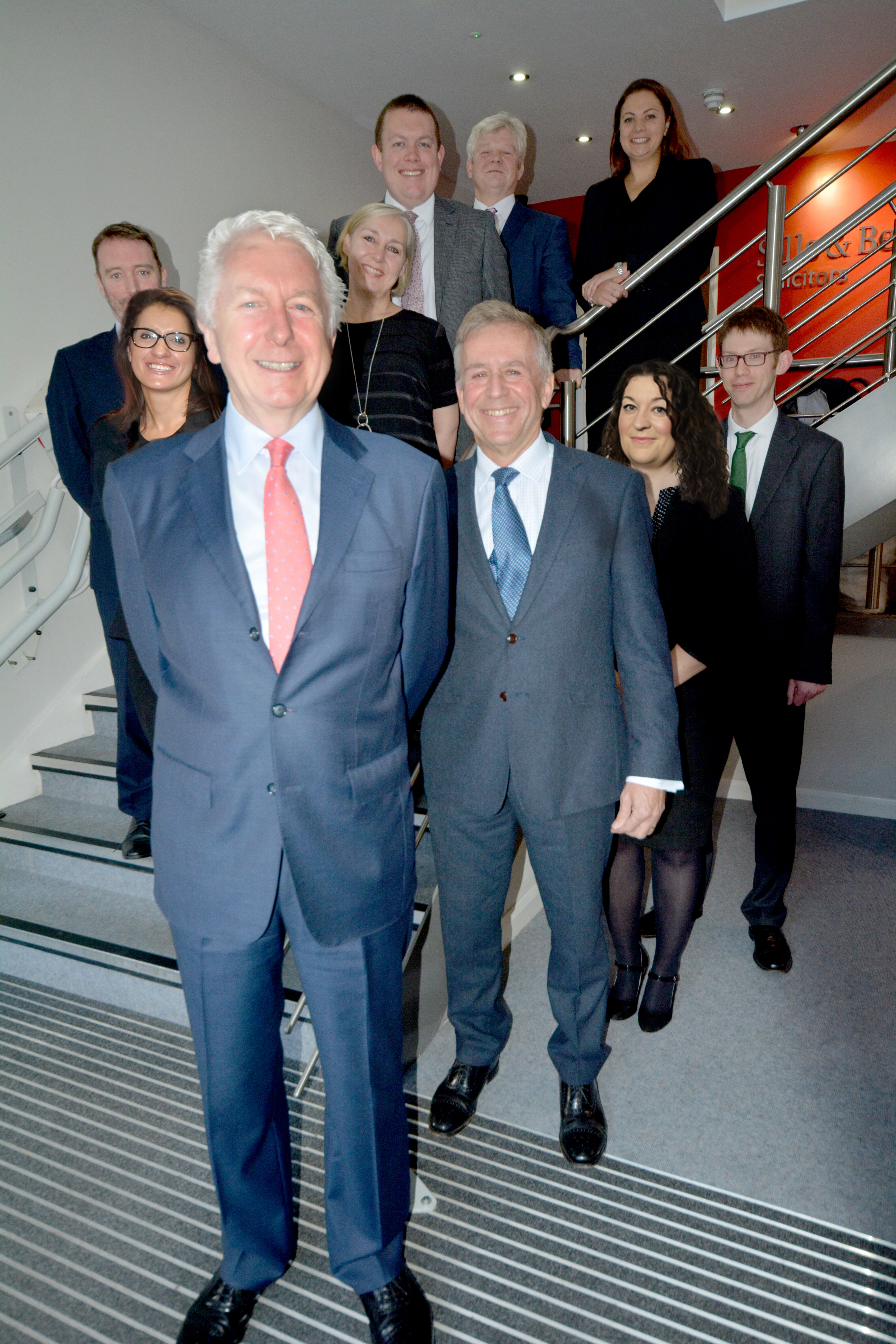 In the recently published edition of the Legal 500, leading East Midlands law firm Sills & Betteridge LLP were recommended in two of its practice areas, Corporate & Commercial Law and Family Law. The guide, which assesses a limited number of the firm's services is completely independent and bases its recognition of firms and individuals purely on merit.
Ten of the firm's lawyers to be highlighted this year are Andrew Payne, Martin Walsh, James Conduit, Euan McLaughlin and Andrew Kerrigan for the Corporate and Commercial department and John Mitchell, Helen Derry, Mo Hayes, Chrystal Theofanous and Victoria Rowson for Family Law.
Senior Partner and Head of Corporate and Commercial, Andrew Payne says "We are once again extremely pleased to be recognised in this way. The Legal 500 is a very credible publication. Our Corporate and Commercial department is probably the largest in the area and the collective experience of the members of the team is extensive. It is very pleasing that some of our team have been individually recognised but all of our lawyers are capable of providing expert advice and a high level of service."
Helen Derry, Head of Family Law adds "We have a passionate Family Law team who strive to provide clients with the best possible service. We are absolutely delighted that the skill, expertise and experience of so many in our team has been recognised"
The guide describes the firm as 'organised, efficient and proactive' 'extremely capable advocates' and 'fiercely effective'.
The firm offers a wide range of personal and commercial legal services and has grown both in terms of turnover and geographical spread in the last five years, recently opening offices in Doncaster, Grimsby and Northampton. It now employs over 300 people across its twelve offices the East Midlands and South Yorkshire.
Sills & Betteridge LLP offers a wide range of personal and commercial legal services. Clients include private and publicly funded individuals, businesses, charities and government bodies.  For 29 years, The Legal 500 has been analysing the capabilities of law firms across the world, with a comprehensive research programme revised and updated every year to bring the most up-to-date vision of the global legal market.