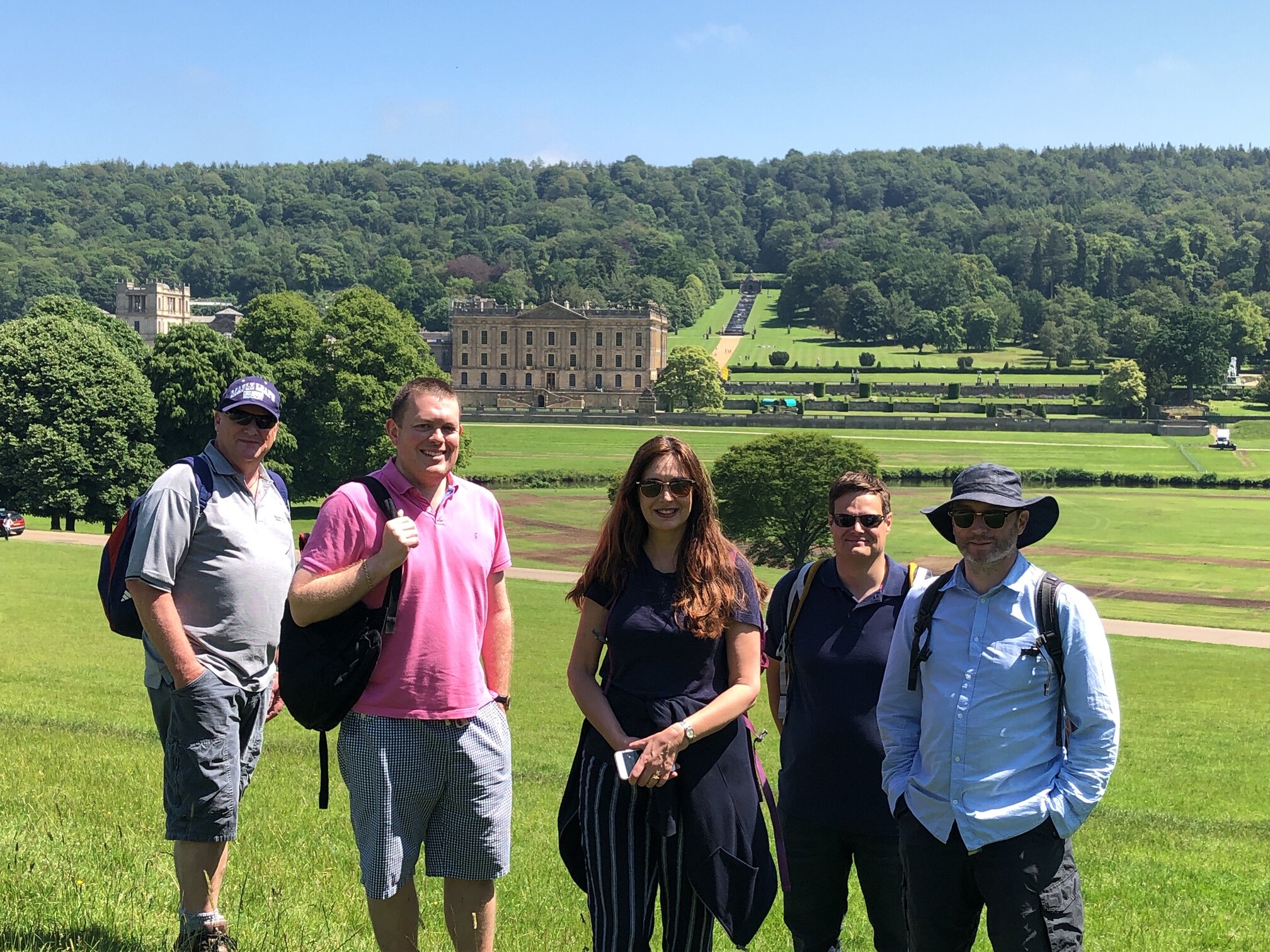 As home to the Cavendish family since 1549, The Chatsworth Estate is steeped in history with many lessons that can be learned about property development, family business succession, will planning and inheritance.
With this in mind, but in order to keep it light hearted and interesting, Sills & Betteridge Solicitors organised an 8-mile guided walk of the Estate for clients and strategic partners which was led by Richard Brackenbury of Brackenbury's Britain.
During the walk, which started in the Old Smithy Café in the village of Beeley, the group of 20 walkers passed through the village of Edensor before crossing into Chatsworth and taking in the dramatic views of the River Derwent and the Wye Valley.
Commenting on the idea to take clients on the walk, Sills & Betteridge Partner, Steve Britton said, "It may seem a strange not to meet clients in an office environment, but having this opportunity to walk with them for five hours really does enable us to get to know them on a more personal level to ensure the legal advice we provide is tailored to their circumstances.
Mark Fryer, Managing Director of LinkICT said, "Being away for the day in such a beautiful location has enabled me to discuss business and personal issues with other business owners and I've been able to gain a different perspective from how they have dealt with issues similar to mine."
Photo (l-r): Mark Deeley, Euan McLaughlin, Susan Thomas, Mark Fryer and Andrew Kerrigan