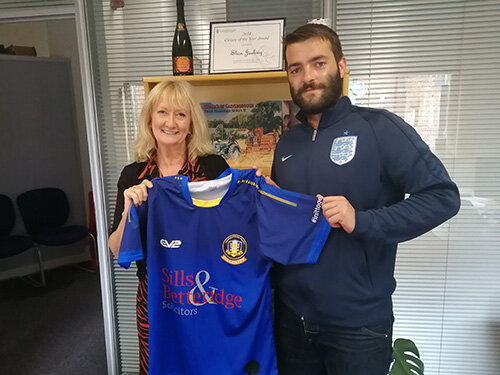 Shan Jaehrig, a Partner specialising in Employment Law at Sills & Betteridge LLP Solicitors, has been appointed to the FA's National Council as Lincolnshire Football Association's Delegate.
This volunteer role will see Shan involved in the work of the Football Association to ensure the wonderful game is "for all".
Shan first became involved in football when her son started playing in the local village team where Shan's husband was a coach and referee. This involvement led to a professional relationship with the Lincolnshire Football Association and later to Shan's appointment as a Director of the LFA.
The Lincolnshire Football Association works to promote grassroots football in the County. Founded in 1881 it represents over 1,600 teams, stretching across one of the largest geographical counties in the country.
As a member of the FA Council, Shan has been appointed to the Judicial Panel and as a member of the Disability Committee.
Commenting on her new role, Shan said "Although I am only a few weeks in, I have met many Council members and FA Officers. I have been very impressed with the professionalism of the organisation and its genuine commitment to what it calls 'In Pursuit of Progress', the new three year Equality Diversity and Inclusion Plan recently launched by the FA."
Shan, who lives in Blyton, is the Branch Manager of the Sills & Betteridge Gainsborough Office and a Governor of the local High School. The Gainsborough Office regularly supports local community initiatives and sponsors Gainsborough Trinity Football Club.
Pictured above: Sills & Betteridge Partner, Shan Jaehrig with Keiran Robson, Head Coach of the Gainsborough Trinity Foundation Mens Disability teams