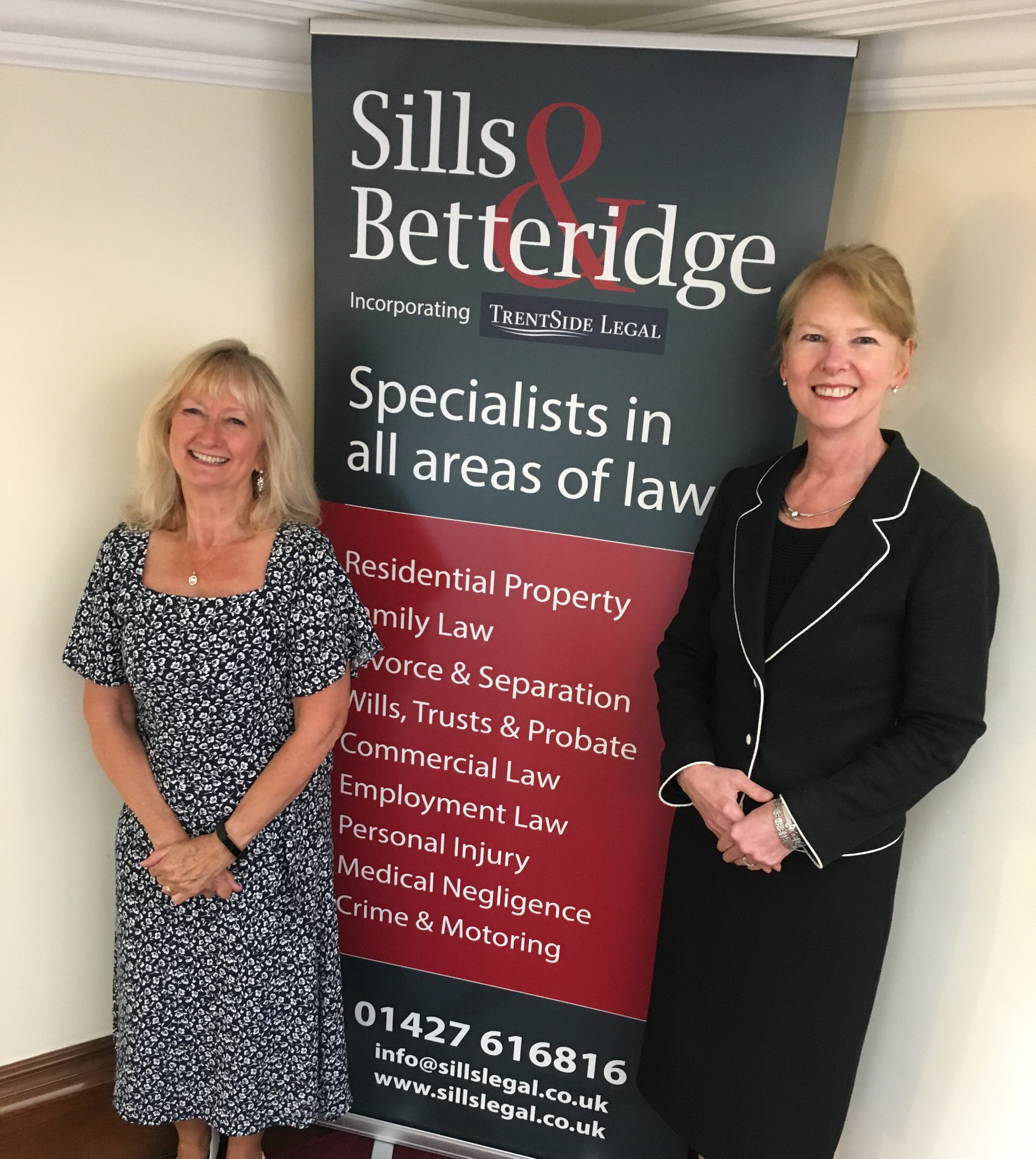 Sills & Betteridge LLP are delighted to announce that they have merged with Helen Kirk of Gainsborough neighbours, TrentSide Legal, to become the town's largest provider of personal and commercial legal services.
The newly merged team will trade as Sills & Betteridge incorporating TrentSide Legal and will be based at Sills & Betteridge's offices in Marshall's Yard from early September.
Helen will join the firm as a Partner and along with her existing team, will continue to handle residential property matters.
Helen Kirk said "I have built up TrentSide Legal over the last 12 years into a well-respected firm serving clients locally and further afield. I have established long lasting relationships with many clients who have been happy to recommend me to their friends and family. I am looking forward to this new chapter and being part of the Sills and Betteridge family and will continue to provide my personal touch to all clients old and new".
Shan Jaehrig, Gainsborough Branch Manager said "Having worked with TrentSide Legal as professional colleagues in the town we know that they too are committed to providing high level legal services for the people of Gainsborough. They will be a perfect complement to our existing team further strengthening the legal services which we provide to Gainsborough and the surrounding areas".
Sills & Betteridge opened its doors in Gainsborough back in 2009 and quickly became a lively member of the local business and wider community, supporting many local charities, good causes and sports clubs.
The firm has 12 offices across Lincolnshire, Doncaster, Nottingham and Northampton.