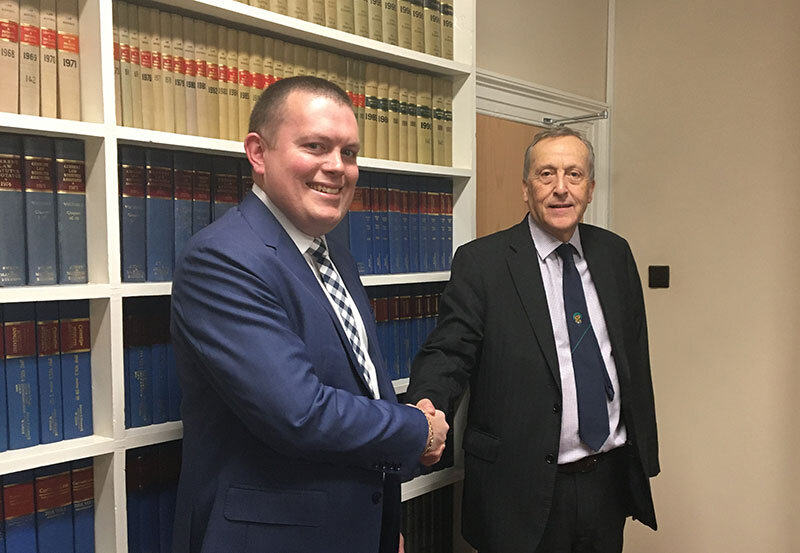 Well known local solicitor Stephen Swift has recently retired from the Sleaford office of Sills & Betteridge. He started his legal career in 1982, qualifying at Mossop & Bowser. He moved to Godsons in 1984 and soon after became a partner in that firm.
Sills & Betteridge then merged with Godsons in 2010, and Stephen remained a partner in the newly merged firm.
During his long career, Stephen developed a reputation as an excellent agricultural and commercial property lawyer. He was well liked by clients and professional colleagues alike.
Euan McLaughlin, partner responsible for Sills & Betteridge's Sleaford Office, commented "Stephen was a valued member of the team, with an extensive knowledge of agricultural law and practice. He will be missed by his colleagues, some of whom he has worked with for over 30 years. We wish him a long and happy retirement.
Raj Blackburn, a Partner specialising in commercial property, has been working alongside Stephen for the last 3 years and will be the primary ongoing Sleaford contact for agricultural and commercial property matters, with support from myself and our large corporate and commercial team."
Outside work, Stephen is a keen sportsman, with golf and fishing being his two main passions. He is also heavily involved in a number of community groups and good causes in and around Sleaford. Stephen now looks forward to spending more time with his grandchildren.