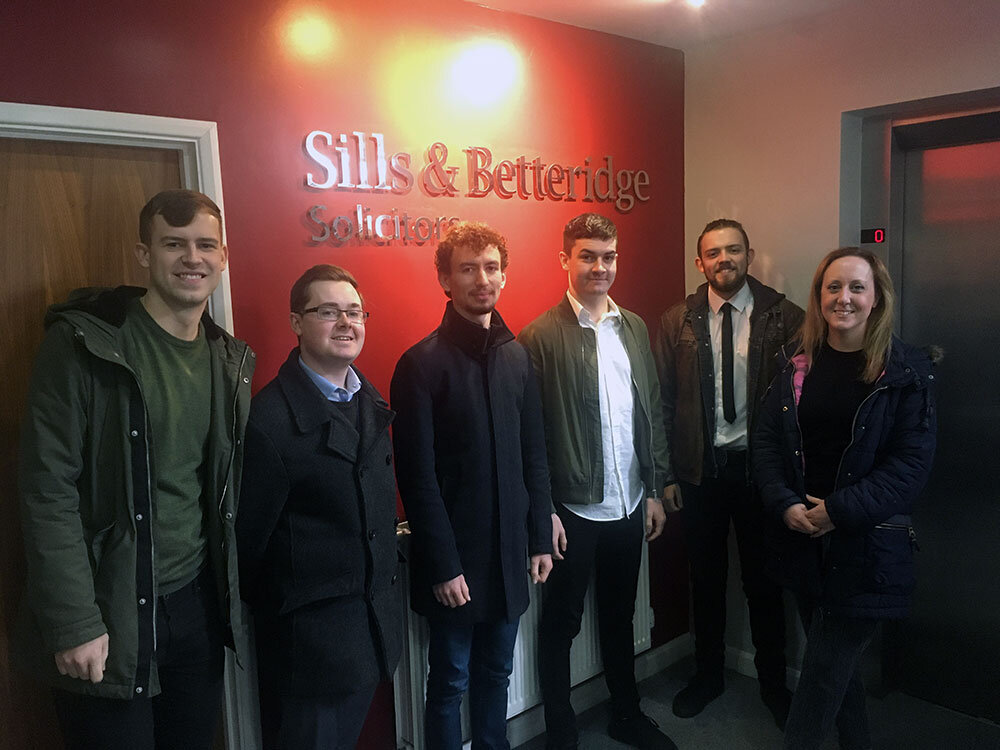 A team of students participating in the University's Graduate Skills Builder programme have been tasked with undertaking research by Sills & Betteridge Solicitors.
The team of students are launching an online survey today which is aimed at both individuals and business to gain a better understanding of experiences of and attitudes towards the legal services market. The survey also addresses online legal services to understand what, if any, online services people and businesses use and what online services they may wish to see made more widely available.
You can complete the survey by clicking on this link (The survey is anonymous): https://unioflincoln.eu.qualtrics.com/jfe/form/SV_bazPTwC90BRMdcp
Andy Kerrigan a partner at Sills & Betteridge believes that the providers of legal services need to adapt to meet consumer expectations and he champions digital initiatives with the firm. Andy commented:
"The legal services market is constantly changing and adapting to an increasingly digital world. Historically, all digital innovations in the legal sector have tended towards improving efficiency and accuracy in the back office. There is now a growing movement called Legal Tech to move innovation front of house and to address access to justice issues and place on line solutions into the hands of our clients.
Here at Sills & Betteridge we have been experimenting with various digital solutions including the introduction of our Driver and Employment Law Bots. We were delighted to be offered the opportunity to work with the University of Lincoln Graduate Skills Builders project as we move forward in the near future with projects which will deliver on line digital solutions. We have tasked the students to undertake a survey and then present the results to us and to pitch how they imagine the shape of on line legal services in the coming years.
The survey is live until 27th March 2020. I would encourage as many people to respond as possible to help the students gain insights customer experience both positive and negative."
Mark Stow, Head of Careers & Employability the University of Lincoln said:
"The University of Lincoln, Careers & Employability team are thrilled to be working with Sills and Betteridge as a part of our 'Graduate Skills Builder' project. The project is providing our students with an excellent opportunity to gain valuable industry experience to enhance their prospects. The fundamental aims of the initiative is to showcase the breadth of organisations and opportunities across Greater Lincolnshire to our students, whilst embedding the talents of our students in the local economy."