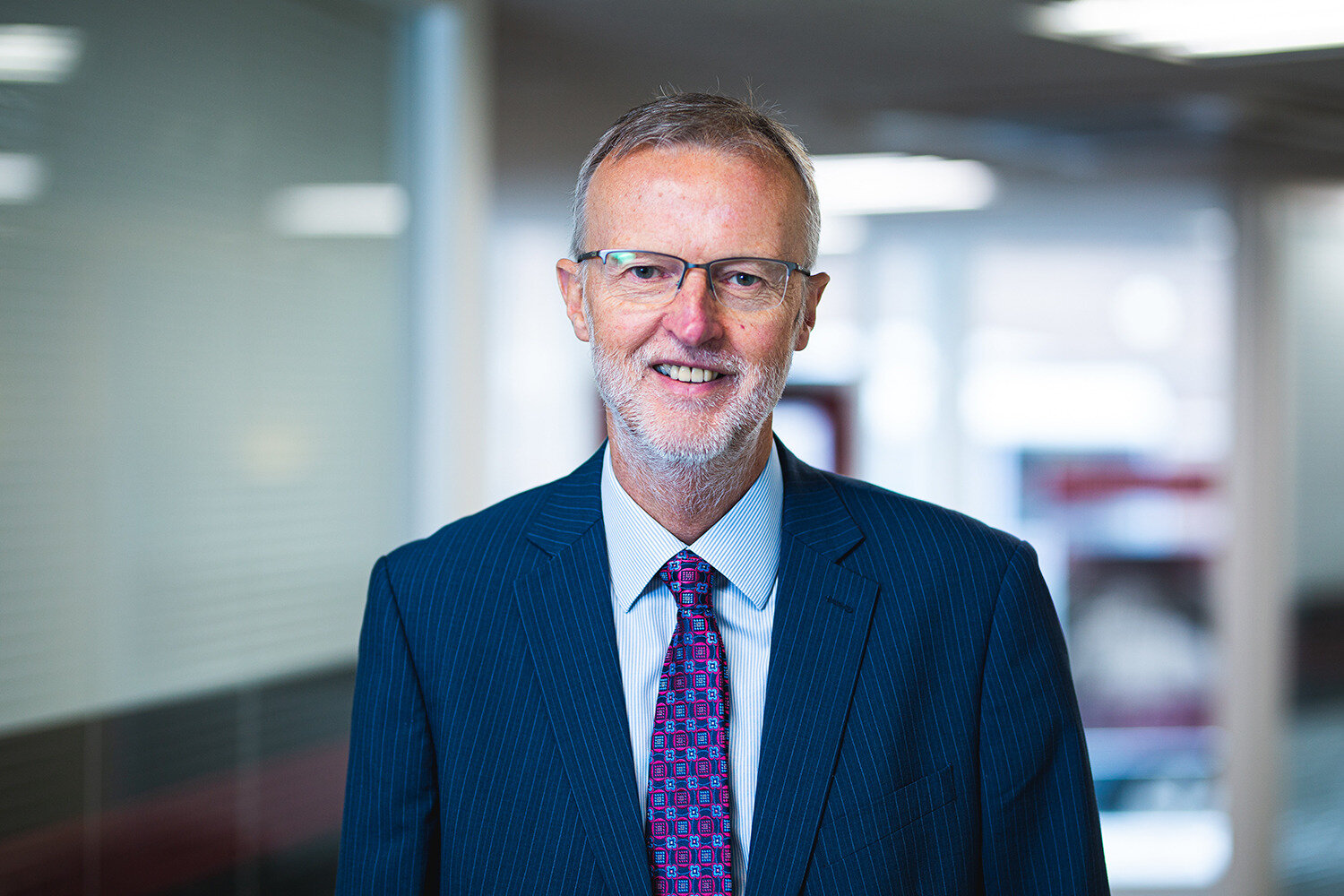 Stephen Wilson is now four months into his new role as Senior Partner at Sills & Betteridge LLP. His appointment follows 41 years with the firm and came about following the retirement of his predecessor Andrew Payne.
Here he outlines his career and considers what the future holds for the firm and the profession:
Stephen why did you become a lawyer?
Perhaps sadly, this was something I wanted to do from my early teens at school although I'm still not sure why! Nevertheless, this motivated me through exams, university and law college. I had no aspirations to become a barrister and joined Sills & Betteridge as an articled clerk in February 1979. I learnt my skills under the guidance of the then senior partner Roger Wallis and qualified as a solicitor in 1981 before progressing to become a partner in 1985.
Which areas of law do you specialise in?
I am of a vintage when solicitors handled all areas of work and covered a wide range including wills and probate, conveyancing, divorce and family work and litigation before a period in which I practised in residential and commercial conveyancing. I moved to work solely in litigation in the early 1990s eventually settling on personal injury and clinical negligence together with some professional negligence and commercial litigation work. I pride myself as still being able to offer at least basic advice on most areas of the law.
I was head of the personal injury department for many years and, as our work expanded, I became executive head of the claims department overseeing the work of the department generally. I have now relinquished this role having become senior partner but I continue to have a busy practice running high value and complex claims. I am accredited as a fellow of the Association of Personal Injury Lawyers.
You have seen a lot of change during your career. How has the firm evolved, and what have been the most notable developments in the legal profession during your time?
I have spent my entire legal career with Sills & Betteridge, and, during this time, it has grown from being a small firm in Lincoln to the large and successful multi-office firm which exists across Lincolnshire, the East Midlands and South Yorkshire today.
Lawyers have become much more specialist enabling firms like mine to increase the services offered to clients. Growth by acquisition of smaller firms in surrounding areas has also enabled us to widen the range of services which we offer and thereby retain clients which a smaller firm may not have been able to do by virtue of its size.
As to the law itself, a significant change in my early years of practice was allowing solicitors to advertise their services. It produced a fundamental change in the way solicitors practised. This allowed solicitors to compete for work and also to be competitive in fees. In my own area of work, the introduction of no win no fee arrangements in about 2000 had an enormous effect on personal injury litigation enabling many people to pursue claims which they would not previously have been able to. There was a significant increase in cost to the insurance industry. There was some further regulatory change in 2013 which redressed the balance somewhat, but this remains the most important change in the law in my many years of practice.
The long-awaited (and currently delayed) increase in the small claims track limit for road traffic accident related personal injury claims to £5,000, meaning that legal costs will not be recoverable on a successful claim, is likely to lead to many firms abandoning this type of work.
What does the future hold for the firm?
Covid-19 presented a significant challenge to my firm, as with many others. Not the least of this was the closing of all our offices and the deployment of 300 partners and staff to working at home. Thanks to our robust systems and our agile, hardworking staff who adapted and performed exceptionally well in difficult circumstances, we can now look forward and plan for the future. We have learned many things which would probably never have occurred to us without the circumstances which were forced upon us. The fact that staff can work remotely presents as a powerful tool in business planning and one which many organisations, including ours, will be applying our minds to. We shall also undoubtedly re-evaluate the services we provide to ensure that changing demand is met practically and commercially but without sacrificing the quality of service necessary to attract and retain clients.
What does the future hold for the profession?
I think the impact of Covid-19 will stay with the profession for some time. Some firms may not survive it, most will, but we will all change in some way. Larger firms will inevitably look at ways to increase profitability including costs savings, possibly by reducing office space, and providing a more cost-efficient delivery of service.
The profession has already had to quickly respond to the way the pandemic has impacted on personal and commercial legal needs. There has been, and continues to be, huge demand for matrimonial and family legal advice and representation, as there is for wills, estate planning and probate. The property market 'boom' has given rise to extraordinary levels of conveyancing instructions, the current Stamp Duty payment break being a key factor. Employment law and redundancy advice has of course been a key area for many, and as companies navigate the risks and opportunities thrown at them by Covid-19, there has been a need for additional commercial and corporate legal support.
Longer term things look uncertain – we don't really know for how long the current demand will last, a deeper recession is forecast and tighter restrictions threatened. Law firms will need to adjust their services and operations accordingly – the perpetual plight of the profession for most of my career!