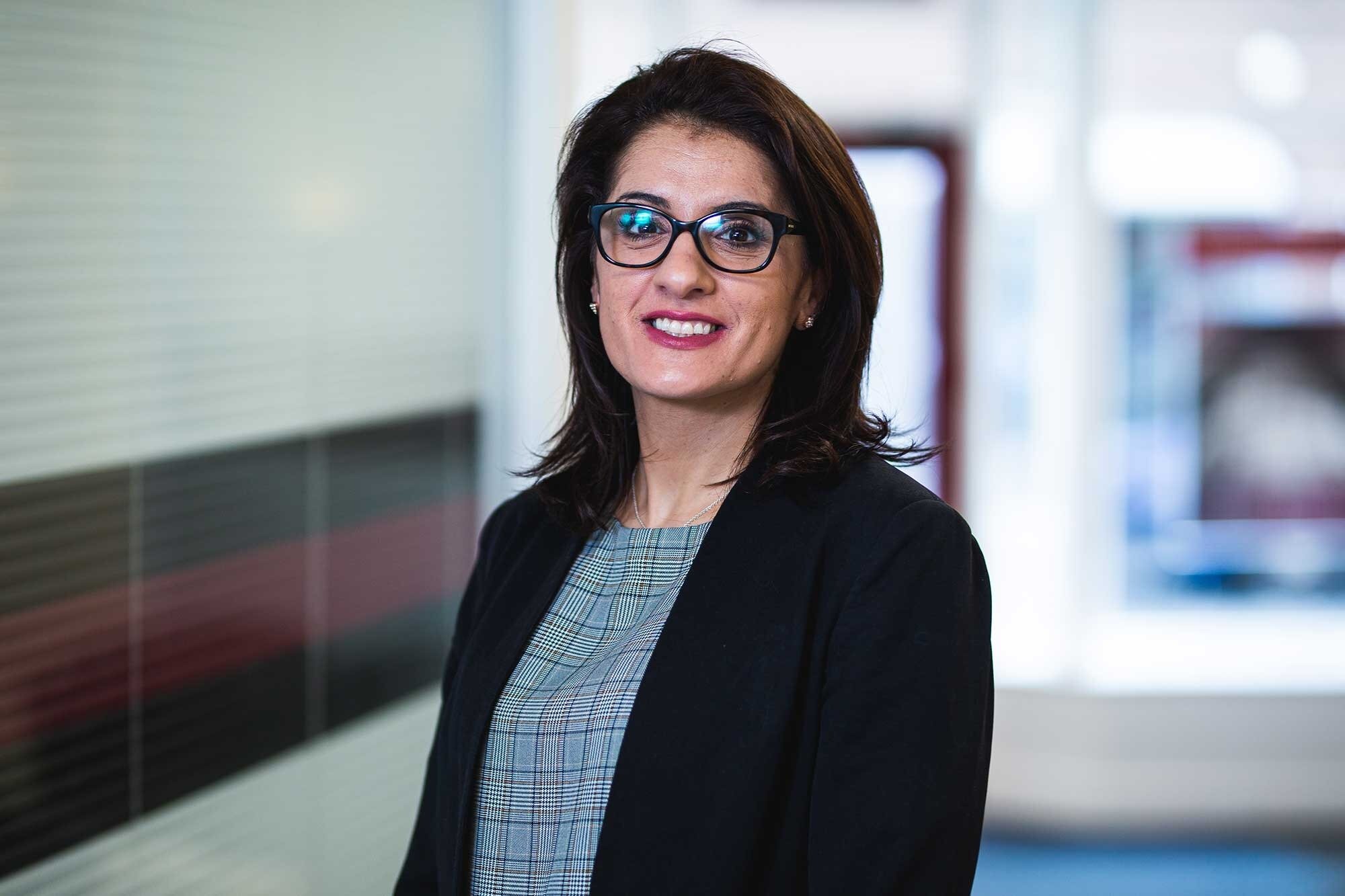 Chrystal Theofanous is Head of the firm's Family Emergency Team.
After she finished her law degree Chrystal decided to take a break from studying. She went on to do a variety of different jobs including working for Lincolnshire Police.
In 2004, Chrystal got a job as a paralegal working in the residential conveyancing dept at Sills & Betteridge. It was whilst working in the dept that she decided the time was right to resume her studies to enable her to further her career, and so applied to the Nottingham Law School to start her Legal Practice Course. The firm also agreed to give her a Training Contract - this is where her journey to becoming a lawyer really started.
Chrystal considers herself to be very fortunate to have secured a training contract to run alongside her LPC – but it was hard work being in the office full time, studying every evening, travelling to Nottingham most weekends for lectures. Her seats were residential conveyancing, crime and family – and it was in her final seat that she found her passion.
Chrystal qualified as a lawyer in the family department in the summer of 2008. She was made an associate in 2012 before then being given partnership in 2013. Chrystal became an equity partner in 2018.
Being a family lawyer, Chrystal has always had a passion for helping those in crisis. She was encouraged by other dedicated, influential lawyers and managers in the department to become involved in developing her area of practice, and to find ways to reach people she could help, so she made links with Women's Aid and other front line domestic abuse services across the region, homeless shelters and other charities working with vulnerable families. Chrystal is now very proud to be able to support clients through the legal system on a range of emergency matters including Domestic Abuse, Childcare, International Child Abduction, Forced Marriage and Honour Based Violence.
As a partner Chrystal has also been responsible for training dozens of paralegals and trainee solicitors. She really enjoys training people, especially those who have the same desire to make a difference as she did as a young lawyer.
Chrystal said "I was a bit of a rebel at school – but the real turning point for me, was when, at the age of 15, I was told by a teacher that I would never make the grades at GCSE to do A levels. The prospect of proving my teachers wrong really motivated me – so you can imagine then how i felt when I opened my results to find I had passed 10 GCSEs all Grade A-C. This put me on solid academic ground and opened up many opportunities.
I am a full time working mum of two boys aged 4 and 8. Of course it is tough having to juggle being a parent and also maintaining a professional career but my career is something that I love to do. I love helping families and I like to get good results for them. I was brought up in a working class family who worked very hard and I looked up to them and they instilled in me the hardworking culture I carry with me today. At S&B I have never felt that being a woman with children has marginalised my career. I have gone from a paralegal to an equity partner. I will continue to support others in the firm in their careers the way my managers have supported me since 2004.
If you are passionate young woman (or man!) reading this, feeling inspired by my story, my message to you is to work hard, use your strengths and always be true to yourself, you will make it!"