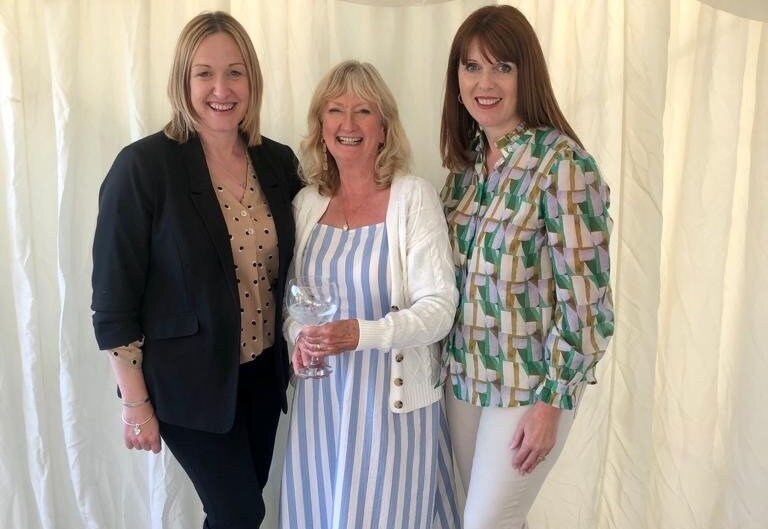 Well-known local Solicitor and Gainsborough Branch Manager Shan Jaehrig has recently retired from the firm.
Employment Lawyer Shan joined the firm's Corporate & Commercial department in 2006 becoming a Partner a year later. Prior to joining the firm she had worked in London for Sir David Napley, the eminent criminal lawyer and for Vestron Inc (who produced Dirty Dancing) before returning to Lincoln to work for the Lincolnshire County Council, becoming Head of the Child Protection Department there.
During her time with the firm, Shan not only helped to build up the Employment Law department, she was also hugely instrumental in starting up and developing the office in Marshalls Yard, Gainsborough in 2010 and its counterpart in Scunthorpe in 2012. She went on to manage the Gainsborough branch for 7 years until her retirement. The existing Employment Law team headed by Stephen Britton will now look after Shan's clients and the Gainsborough branch will be managed by Family Law Solicitor Samantha Barrett.
Shan developed a reputation for being a pragmatic, determined and unfalteringly supportive lawyer and leader, highly respected and popular among clients and colleagues alike.
Senior Partner Karen Bower-Brown speaking on behalf of the firm says
"I have really enjoyed and valued having Shan as a colleague. She has been an invaluable member of the team and will be greatly missed. The partners and I would like to thank Shan for her support, diligence and commitment to the firm and we wish her all the very best for the future."
Shan was involved in several community initiatives and professional groups, including a position as Vice Chair of Governors of the Queen Elizabeth High School in Gainsborough.
A keen football fan, and supporter of Gainsborough Trinity Football Club, Shan is Vice Chair of the Lincolnshire County Football Association and is Lincolnshire's representative on the National FA Council. In that capacity, Shan sits on the Judicial Appointments Committee, the Disability Football Committee, the Nominations Committee and the Regional Disciplinary Panel. She has now been asked to sit on the FA's National Serious Case Panel and its Disciplinary Sub-Committee.
Following involvement with international recruitment firm Perrett Laver on behalf of the FA and Sport England, Shan has been asked by Perrett Laver to sit as an independent Panel member to assist with recruitment in other sports and has recently assisted the Lincolnshire Cricket Board with their Board recruitment.
It is therefore unlikely that Shan will really be "retiring" any time soon!
Photo L-R: Chief Operating Officer Kelly Credland | Shan Jaehrig | Partner Samantha Barrett