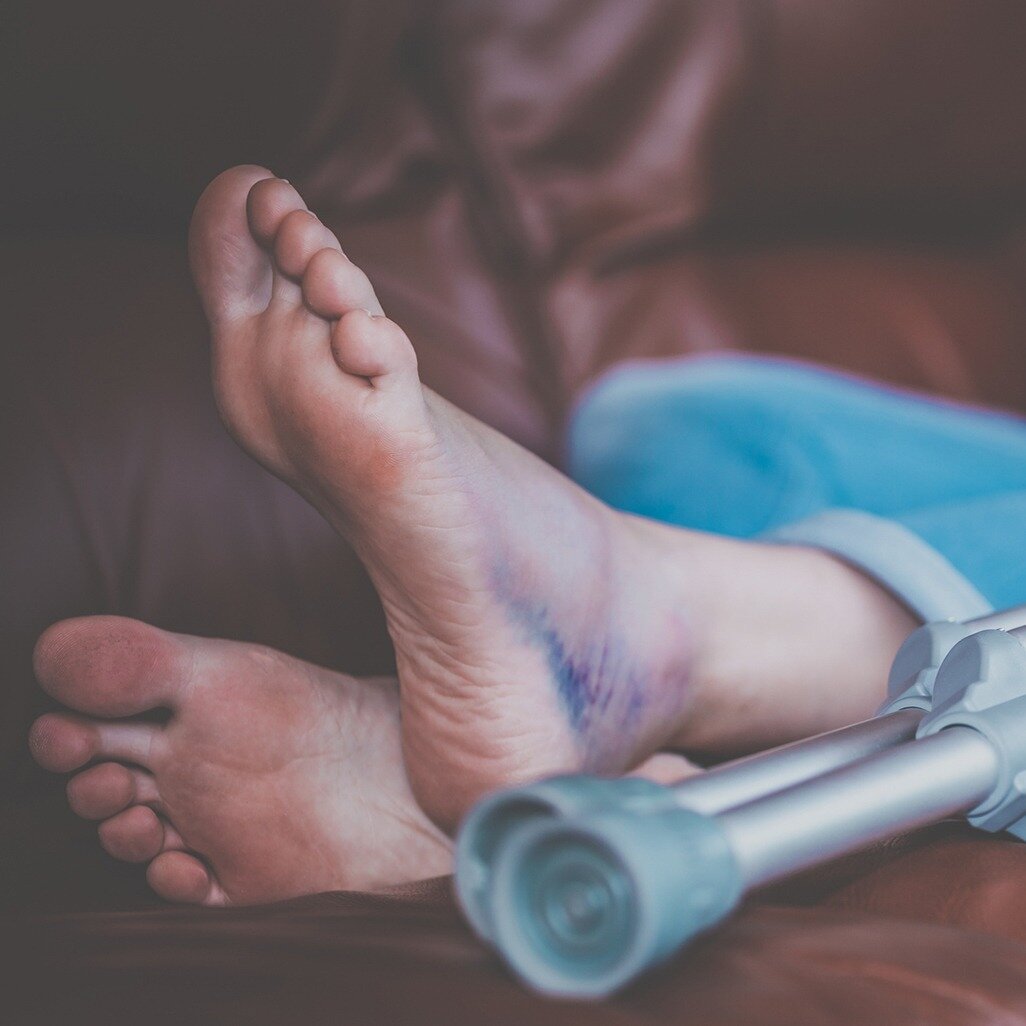 In personal injury cases, an experienced lawyer who has the confidence and expertise to effectively challenge a defendant's denial of liability and take a case to Court is essential.
Case Study
Sarah and her party were celebrating her birthday with an overnight stay in a hotel and a meal in its restaurant. Sadly on her way from her room to the restaurant, she fell badly and injured herself.
She stepped out of a door into a courtyard, walked a few paces, and with no signs to alert her to a sudden 3 inch drop, she lost her balance and fell forwards. What made the change in levels additionally hazardous on the evening of the accident were the wet conditions as the rain had made all the slabs - on both levels – the same colour. Even in dry conditions the ground appeared flat from the direction in which the client was walking.
Sarah was taken to hospital where she was diagnosed with a fracture to the proximal phalanx of the left big toe and a fracture to the base of the 5th metatarsal of the left foot.
The hotel owners' insurers did not accept liability for the accident on the basis that it was the first accident of its kind involving the step since it had been put in place in 2012. However our legal team felt it was worth taking the matter to Court as it was their view that, amongst other reasons, the hotel had failed to take reasonable care and failed to secure their guests reasonable safety when on their premises, thus breaching the Occupiers' Liability Act 1957.
Liability never was admitted but changes were made by the hotel owners to their courtyard to prevent similar events reoccurring and compensation was paid to the client for her injuries and losses.
Many lawyers would have closed this case when they heard it was the first accident of its kind, but not our tenacious claims team!
It is also important to note that sometimes, even without an admission of liability, compensation is paid and the claim therefore successful for the client.
Names and some details have been changed to protect confidentiality.