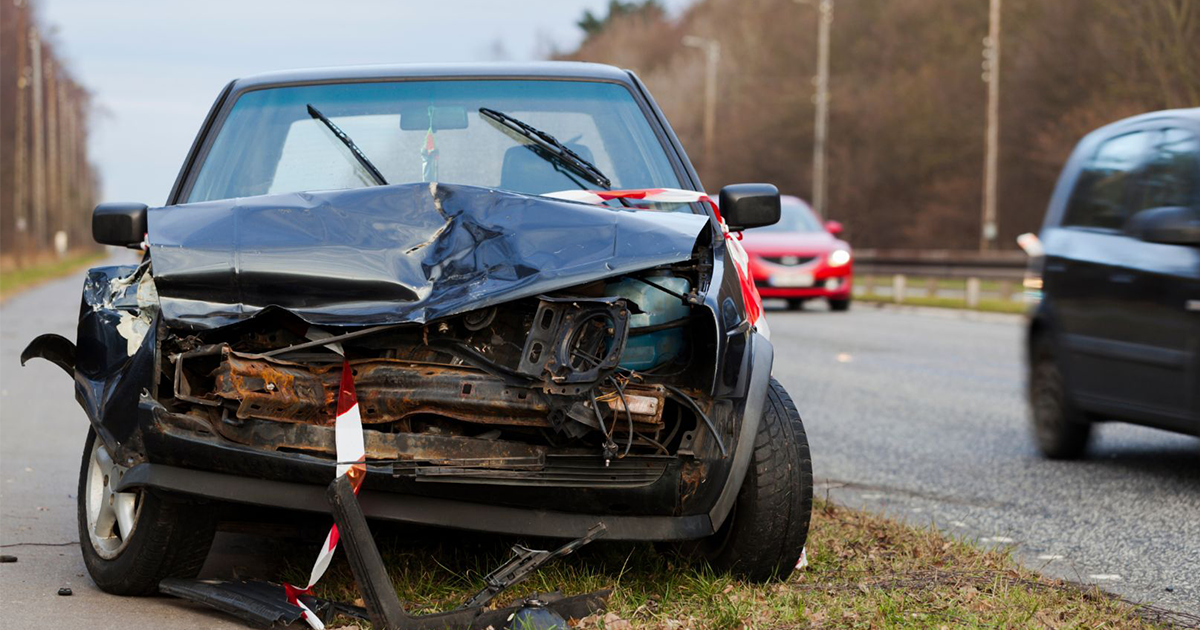 August is National Road Victim Awareness Month - a campaign organised by the charity RoadPeace to remember those who have lost their lives on UK roads and those who have been injured. August was chosen following the sad death of Diana, Princess of Wales who was killed in a car accident on the 31st August 1997.
To mark this important month, Paralegal Ben Cowling has tackled some of the questions he is commonly asked by road traffic accident victims about compensation claims.
We all know that driving on the road comes with risk, and this risk seems to be increasing over time with the increase in road users. The Department for Transport estimated that nearly 1700 people were killed on UK roads in 2022, with a further estimate of over 135,000 casualties from road accidents.
A road traffic accident can have a huge impact on your life and can sometimes be life changing. There is of course the pain of physical injuries sustained in the accident, together with the psychological shock and trauma of being injured in such an unexpected accident. The injuries sustained in a road traffic accident need time to heal and can sometimes be more permanent bringing about future complications and needs.
If you have been involved in a road traffic accident (commonly referred to as an RTA/RTC) and sustained injuries, then you may be entitled to claim compensation for your injuries and losses. Whatever those injuries are, our lawyers are on hand to help you get the justice, rehabilitation, and financial compensation that you need to start your journey to recovery.
How long after an accident do I have to make a claim?
There is a time limit imposed by law for road traffic accident claims within England and Wales as outlined by Section 11 of the Limitation Act 1980. In most cases, a claim must be made within three years of the date of the road traffic accident, save for those claims for child injuries or where the injured person does not have capacity. If the injured person is a child, then the three year time limit does not begin until their 18th birthday.
What sort of injuries can be claimed for?
Road traffic accident claims are ordinarily based on the pain and suffering endured by the injured party, and these form part of your "general damages" which reflect that pain and suffering. There is a guideline in place to allow lawyers to value your injuries and work out how much can be claimed. However, the "small claims limit" for these claims not involving vulnerable road users has now increased to £5,000.00. This means that those smaller cases involving minor injuries such as whiplash and soft tissue injuries will now be processed through the Official Injury Claim portal and you are not likely to recover legal costs.
Can financial losses and expenses be claimed for?
As outlined above, a claimant can be awarded general damages for their pain and suffering from the injuries, though this doesn't cover other financial losses, such as having to take time off work, needing to buy a handrail for the bathroom, physiotherapy etc. These are called "special damages" and represent those quantifiable losses that can be claimed as part of your personal injury claim. If you are thinking about making a claim, it is important to keep hold of your receipts/invoices for things you have had to pay for out of your own pocket so that they can be assessed.
How long will my claim for a road traffic accident take?
There are of course many different circumstances which make each case different and no two cases are ever the same. It can be complicated to estimate what will affect the timeline of your individual claim and to what extent. Possible factors which can affect the length of your claim include, but are not limited to the following:
Identifying the defending party.
The type of injuries sustained.
The circumstances in which you were injured.
The time spent collating medical evidence and documentation.
Waiting time for a medical assessment of the injuries.
Liability negotiations with a defendant.
You can usually expect a case to settle within 12 months of an initial legal consultation.
If the claim is successful, who pays the compensation?
If the claim is successful, the compensation will be paid by the party responsible for the accident. There are however a few different scenarios to be considered.
If your accident was due to the fault of another driver, as most road traffic accidents are, then the motorist responsible for the accident is known as the "defendant". Their insurer will pay for any compensation awarded as a result of that claim if the claim is successful.
If the accident was due to the fault of an uninsured driver, you may be able to make a claim against the Motor Insurers' Bureau and if successful, they will pay your compensation.
If the accident was a "hit and run" and you weren't able to obtain any details of the person responsible you can also make a claim to the Motor Insurers' Bureau for this, and if successful, they will pay the compensation.
If the accident was due to the conditions of the road such as large potholes or dangerous surfaces, you may be able to make a claim against the organisation responsible for the road as per the Highways Act 1980. The claim would therefore be made against either the local authority or Highways England. They will then be responsible for paying your compensation.
Sills & Betteridge Solicitors have a team of personal injury experts on hand to guide you through the claims process and would be happy to discuss the prospects of any claim with you before you decide to make the claim. Please contact us on 0800 542 4245 for a no obligation consultation.