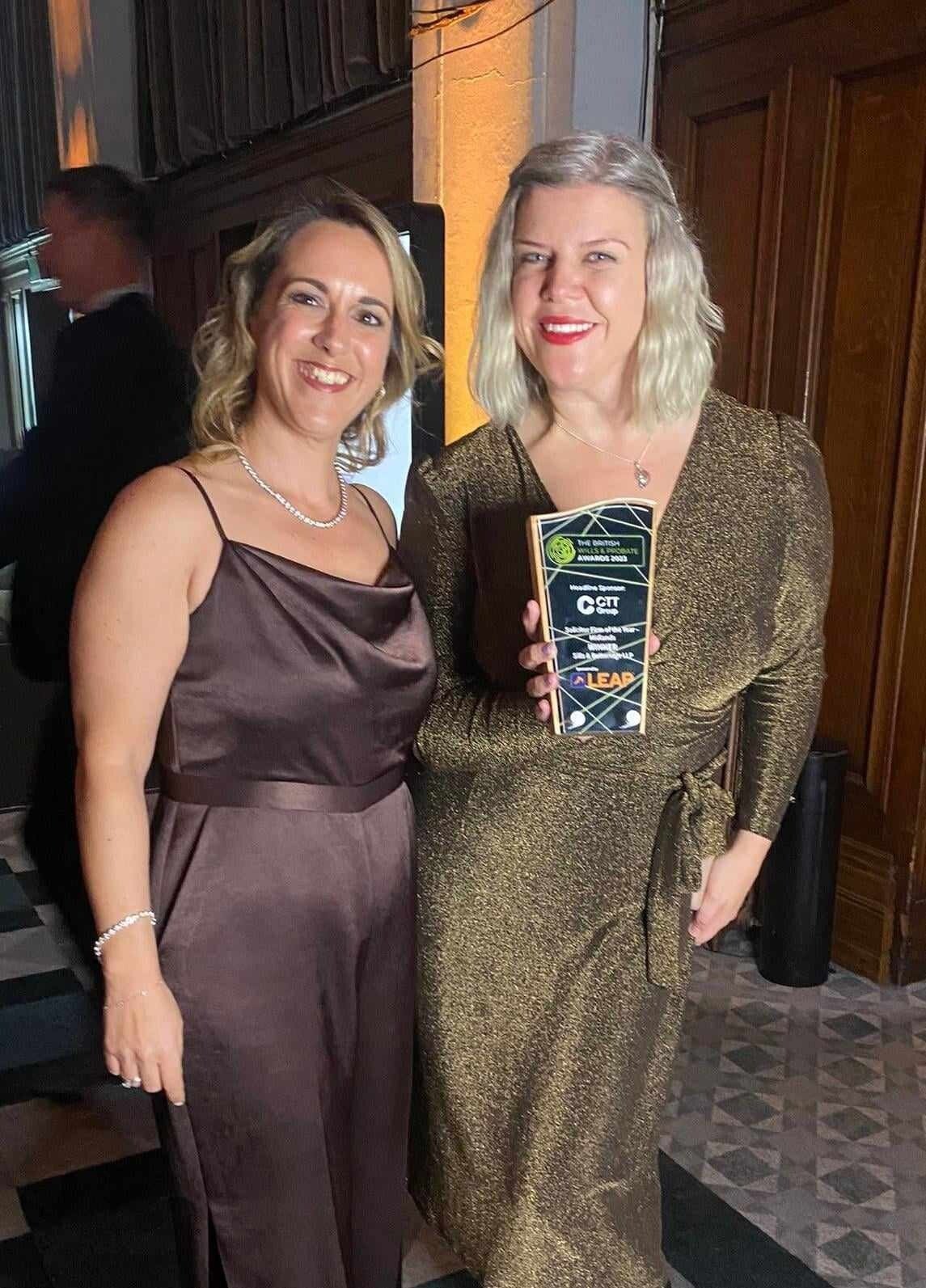 The sixth annual British Wills and Probate Awards was hosted in Manchester on 11th October recognising and celebrating excellence in the Wills and Probate sector.
With a record number of entries, competition was fierce with first time entrants Sills & Betteridge LLP WINNING the prestigious Solicitor Firm of the Year (Midlands) category.
The awards are increasingly recognised as a badge of honour for practitioners who must demonstrate adherence to carefully selected category criteria. Each submission is scrutinised by a panel of expert judges drawn from across the legal services spectrum who independently score the entry. The top scoring firms in each category are recognised as winners and highly commended.
The process is necessarily stringent and designed to recognise the individuals and organisations who deliver technological and operational innovation, excellence in the technicalities of the law, and exceptional client service.
Partner and head of the firm's private client department Andrew Durkan said
"This is a tremendous achievement which we are very proud of. I am especially pleased that we were recognised for being a forward thinking firm which embraces technology, with a real commitment to offering learning and development opportunities to its people, at all stages of their career".
The British Wills and Probate Awards is the largest event dedicated to recognising excellence in the industry. It is hosted by Today's Media, the publishers of trade publication Today's Wills and Probate, an online news publication for solicitors, will writers and probate practitioners.
Pictured left to right: Partners Suzanne McAuley and Anna O'Mara who collected the award on behalf of the firm.