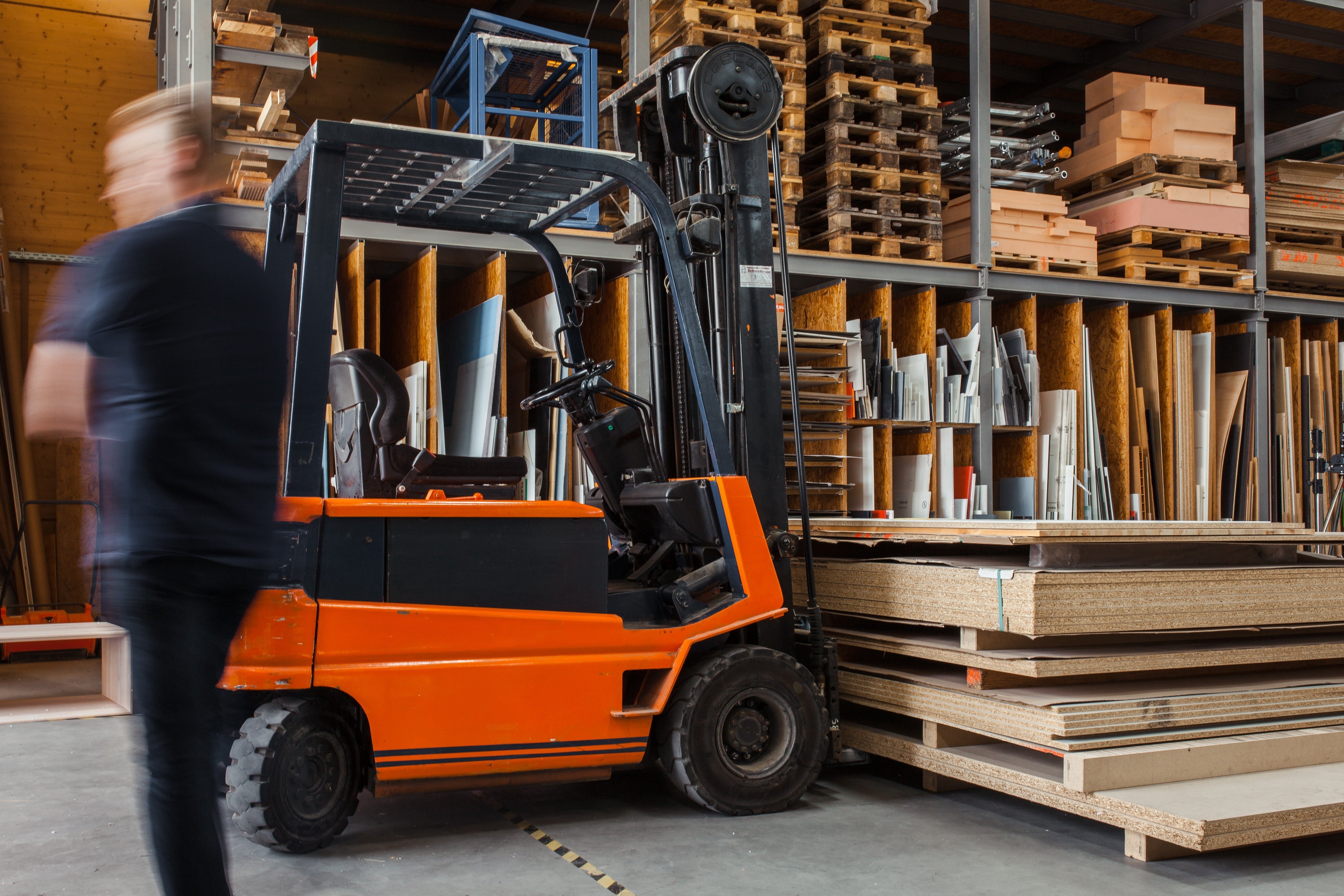 Accidents involving forklift trucks are common, in fact the Health and Safety Executive state that on average, forklift trucks are involved in about a quarter of all workplace transport accidents.
Inadequate training, a lack of proper risk assessments, poor supervision and a lack of scheduled maintenance of the machinery are all common examples of why your employer or a defendant company may be at fault for your accident.
Even if you were partly to blame, for example as a result of being on your phone whilst operating the vehicle, you may still be able to claim compensation if your employer or defendant company did not follow the necessary rules and regulations.
Here are some recent examples of cases where we have successfully obtained compensation for clients involved in these sorts of accidents:-
Nathan was emptying waste into a skip using a counterbalance forklift truck. Nathan exited the forklift and attached one end of the pull cord to the release mechanism on the skip and released the securing pin. He placed the other end of the cord inside the door handle of the forklift to avoid the cord hanging and getting entangled as he re-entered the forklift. Whilst lifting the skip to a tipping height, the cord began moving in the door handle so Nathan put out his hand to try and grab the cord. Compensation was awarded as a result of Nathan requiring a partial finger amputation due to his finger getting caught inside the plastic loop at the end of the cord.
John was picking up a delivery at a premises and unbuckling the straps on his lorry in order to load the vehicle with pallets. As John unbuckled the last strap and turned away from his vehicle, he was hit in the eye by the tines of a forklift truck driven by an employee of the defendant company.
Terry had been asked by his supervisor to assist with the repair of a large counterbalance which had fallen off and needed to be refitted back onto the forklift. Terry was instructed to make some form of device which would lift the counterbalance. Terry fashioned a chain type lifting device which he attached to the counterbalance. As Terry and his supervisor pulled the chain and lifted the counterbalance, the makeshift lifting device broke, causing the counterbalance to fall and land on Terry's leg.
Do not worry about jeopardising your position at work by making a claim against your employer. By law, your employer cannot unfairly treat or dismiss you as a result of making a legitimate claim. It is also a legal requirement that employers must have Employers Liability Insurance to cover them should a claim be made against them.
If you have had an accident at work in the last 3 years (or longer in a small number of exceptional cases), please contact our Personal Injury Team today to discuss your possible claim and right to compensation. If we believe you have a viable claim, we can act for you under the terms of a No Win No Fee agreement so that you bear no financial risk.
Names and some details have been changed to protect confidentiality.
Photo by Pickawood on Unsplash, thank you!