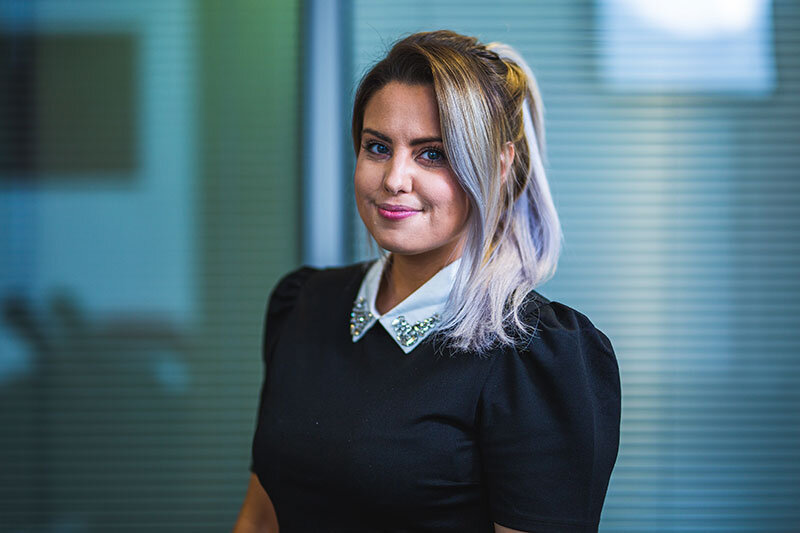 Sarah Nicholas is a Paralegal in Chrystal Theofanous's team. Last week, she helped a variety of clients experiencing different types of Domestic Abuse.
Last Monday, I received a call from Claire. Claire confided that she was suffering from repeated incidents of harassment and intimidation perpetrated by her ex-partner, David. We spoke at length about how David's behaviour was effecting both her and their children. Claire had logged each incident with the Police but she felt as though her voice wasn't heard and her concerns weren't being taken seriously.
I applied for public funding on Claire's behalf. We discussed what COVID-19 friendly measures we could implement over the weekend to ensure that both she and the children would be safe before we were able to get her application into Court after the weekend. This included the possibility of using public transport which is free to victims of domestic abuse fleeing in an emergency situation. I ensured that Claire's application for an urgent injunction was prepared and ready to be lodged with the Court on Monday.
Two days later, Claire contacted me to inform me that David had turned up to her address in the night and made a number of nuisance phone calls. I took updated details from Claire and amended her witness statement with these recent incidents accordingly.
The following day, I lodged Claire's application for a Non-Molestation Order. Claire had instructed me previously that if David was to be given any notice of her application, she believed he would attempt to manipulate her into withdrawing it completely. Therefore, we asked the Court to list Claire's application without giving any prior notice to David. Claire was granted a Non-Molestation Order at a Hearing listed by the Court at 11am that same morning. I was able to serve David with Claire's Order by text message the same day. This ultimately prevented any delay in Claire receiving court protection.
That day I was also contacted by Harry on another Domestic Abuse matter.
Harry's ex-partner, Anna had been released from Prison. Anna was incarcerated for a Section 20 Offence after she had stabbed Harry in the leg with a knife. Harry had needed four separate operations as a result of the injury he had sustained from the attack. Following Anna's release from Prison in June 2020, she had made multiple attempts to locate Harry and discover his location. Anna had also made multiple calls to Harry from a withheld number threatening to harm him and his new partner.
I lodged Harry's emergency application for a Non-Molestation Order the following day. Harry had not realised before we spoke that as a victim of domestic abuse, he was eligible to receive Legal Aid. This funding would allow Harry to instruct legal representation when applying to the Court's for an order of protection and the proceedings that are to follow.
Harry then informed me that he was unwell. He was unable to leave the house to collect bank statements which were required to support his application for Legal Aid. He had no access to online banking and by requesting his bank statements by phone, I was conscious that we would suffer a delay in getting Harry's application into Court. I discussed with Harry all of his options in accordance with recent guidance provided by the Legal Aid Agency in response to COVID-19. I was able to issue Harry's application without delay and without the usual requirement of Harry needing to forward evidence of his finances first to support his application for Legal Aid.
Harry was in fear for his life and required immediate protection from the Respondent. I was also conscious that by posting documentation to Harry's address for him to sign and return, we would again risk suffering a considerable delay. I was able to talk Harry through checking his court application and supporting documents via email to confirm that all the information contained was correct. The ability for Harry to electronically sign his court application and supporting documents allowed us to lodge his application the same day.
I also worked on a Forced Marriage case last week.
In 2019, Sadia was just seventeen years old when she was told that she would marry a man chosen by her Father. Against her wishes, a wedding ceremony was arranged in Pakistan in which Sadia was married to her chosen husband, Kasim. Sadia was told that she would be moving to the United Kingdom where she would reside with Kasim and his family.
During her marriage to Kasim, Sadia was regularly abused, beaten and raped by her husband. She was controlled by her husband and his family and treated as their 'slave'.
I prepared a court bundle and brief for a Barrister who I has instructed to represent our client at her Return Hearing dated 6th June. We represent Sadia on her application for Forced Marriage Protection Orders against her husband and six Respondent in laws. We represented Sadia on an application for Forced Marriage Protection Orders. As a result of Sadia's application for protective orders, she was disowned by her family.
Proceedings for protective orders can often be traumatic to victims of domestic abuse who may feel unable to face their abusers in Court. On Sadia's initial application to the Court and at the Return Hearing on 6th June, I had applied for special measures to excuse Sadia's attendance. I am able to take Sadia's instructions before any hearing and afterwards. Sadia's absence at any Court Hearings preserves her anonymity as well as allowing her to apply for court protection as a vulnerable victim of abuse.
Names and some details have been changed to protect confidentiality.