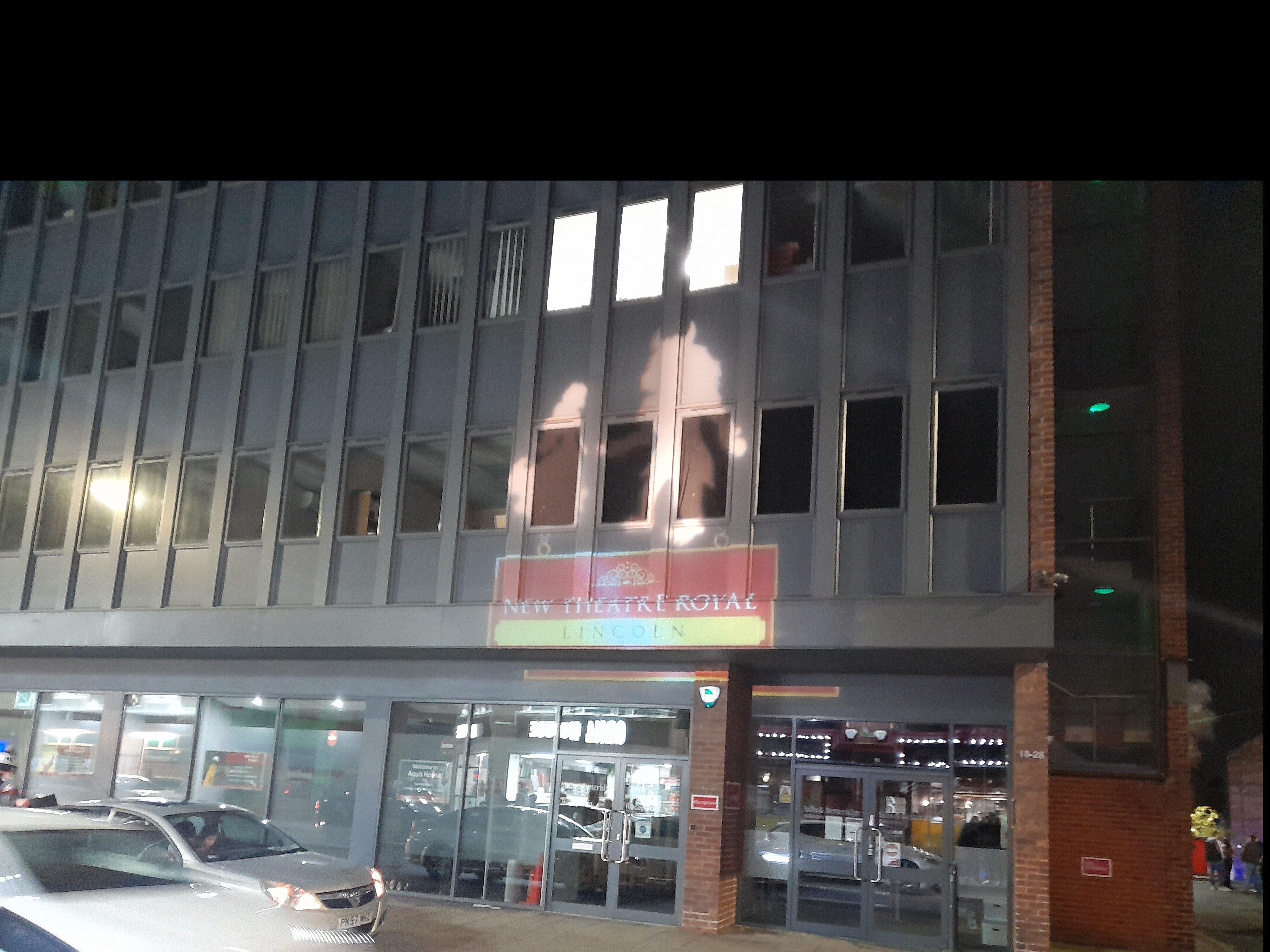 We are celebrating our collaboration with the New Theatre Royal this month - which sees us support this year's pantomime as Headline Sponsors - with projections of Beauty & The Beast on the front of our office building opposite the theatre.
Jennifer Lowe, Head of Marketing at the firm explained the firm's decision to sponsor the pantomime.
"This wonderful historic theatre in the heart of the city is run by a dedicated and highly skilled team who are trying desperately hard to recover from the near 15-month closure forced upon them as a result of the Covid-19 restrictions. It is a fabulous entertainment venue which brings joy to so many people in our local community, including those who have experienced difficulties themselves, as a result of the pandemic. We are very proud to be able to join the effort and are delighted to sponsor one of their biggest in-house shows.
A group from the firm thoroughly enjoyed attending opening night of the pantomime on Friday. They were blown away by the comedy performances from the main characters, the magical sets and overall professionalism of the production."
Lee Newton, Sales Manager at NTR has spoken of how this sponsorship helps the theatre.
"The sponsorship offered by Sills & Betteridge is huge for our independent theatre, especially at such a crucial time where we are desperately trying to offset the cost of the pandemic. The loss of our traditional Christmas pantomime in 2020 has meant that, in a nutshell, the pressure was on to deliver the biggest and best production this year, so that we can keep our beautiful venue open next year and beyond. Despite the ongoing challenges, I'm so proud to say that we have achieved this with a pantomime like no other!
The support from Sills & Betteridge goes beyond this sponsorship. Unfortunately, we have no car park, so the Sills & Betteridge team have very kindly offered some of their parking spaces for our Front of House staff, who work on a voluntary basis, which has been a huge help.
In return, we recently hosted a fantastic quiz night for the Sills & Betteridge team in our Stage Door Bistro & Prosecco Bar. Not only did this offer them a chance to enjoy a works night out, but the gesture also highlighted our appreciation of the relationship between the two companies."