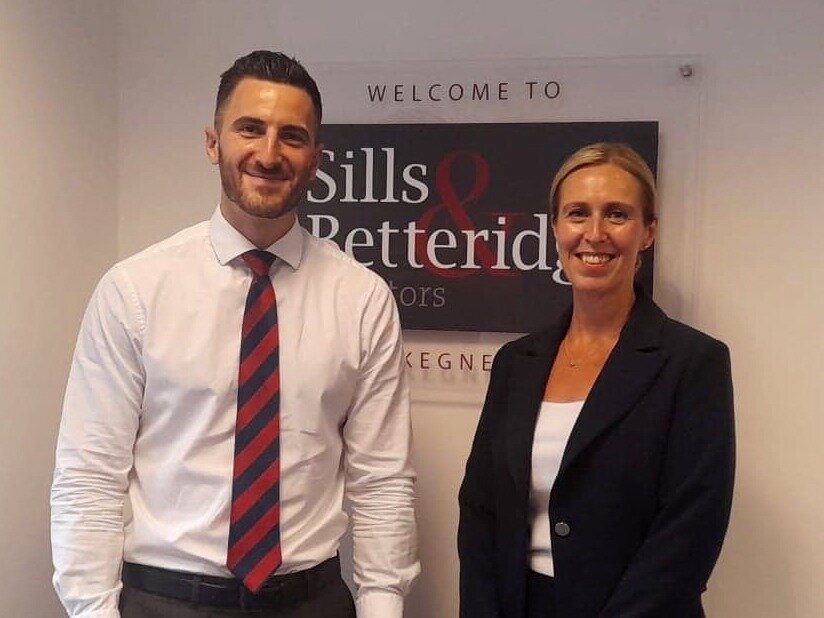 The Skegness office of Sills & Betteridge LLP welcomes Associate Solicitor Emma McGrath to its Family Law team his month.
Emma has worked almost exclusively in the field of family law since she qualified. She is a very experienced solicitor and advocate and while she now specialises in negotiating financial remedies and resolving child arrangements arising out of marital breakdown, and other disputes over children, she has experience across the full spectrum of family law matters and is also a trained mediator.
London-born Emma moved to Lincolnshire in her early teens. She studied at The University of Essex and Chester Law School before moving to Manchester to work for a Specialist Family Law Firm. Emma then returned to Lincolnshire and soon earned herself an excellent reputation among clients and went on to run the Family Law Department of another firm.
She is known for quickly establishing a good rapport with her clients, and her no-nonsense, results-based delivery.
Partner and Skegness Branch Manager James Proctor is delighted to welcome Emma to the team.
"We continue to expand in order to meet the needs of the local community and bringing Emma on board is a key part of that. What people expect and need from their lawyer when seeking advice in any area of law, not least when they find themselves in such a difficult and sometimes vulnerable position through no fault of their own, is experience, reassurance and confidence and Emma brings just that. Having Emma's invaluable skills and expertise at our disposal means that we can continue to be proud to offer the full range of legal services to clients in and around Skegness."
Emma joins the existing family law team of Clara Perry and Tarn O'Brien who work with families who have had intervention from social services and are facing local authority care proceedings, and Ferdus Hussein who also handles divorce matters and additionally advises clients on their legal options following domestic abuse.