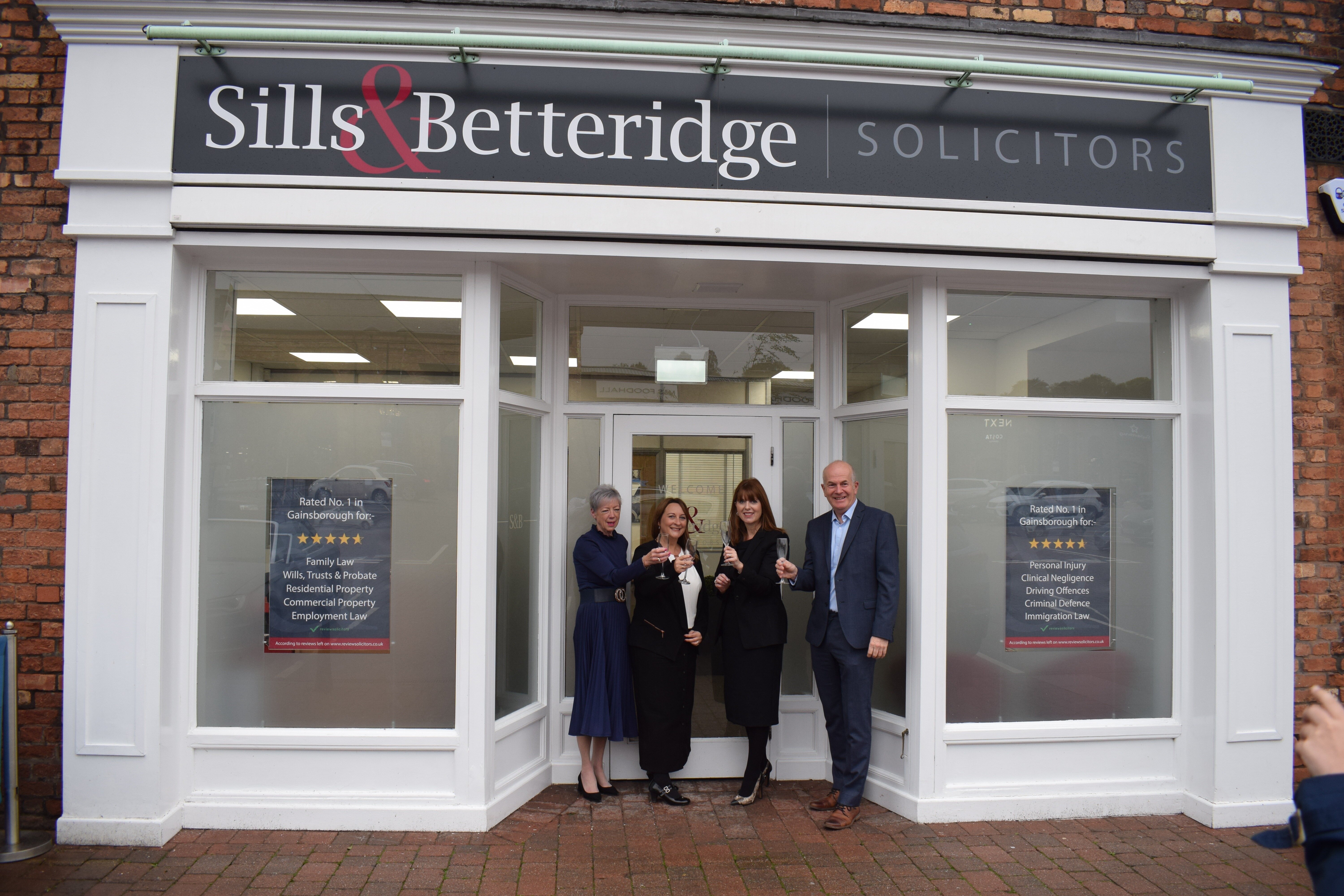 We have now opened the doors to our newly refurbished office extension at Marshall's Yard.
Situated in Britannia House between Card Factory and Greggs, the new ground floor entrance and meeting rooms will make the firm's services more accessible to clients and allow for extra room for our growing team.
Chief Executive Martyn Hall commented
"Gainsborough was the location of the firm's first office to open north of Lincoln in 2010 and marked the start of our expansion campaign across North Lincolnshire and into South Yorkshire. It has become a thriving practice and this additional space will enable us to broaden our client offering further and help us to attract the best legal talent in the region."
Partner and Branch Manager Samantha Barrett added
"The new premises allow for ground floor workspace and meeting rooms, with a new purpose-built staircase up to our existing offices. The new easier access and scope for future growth have been met with real enthusiasm by clients and colleagues alike."
The team handle a wide range of personal legal services including wills, trusts and probate, residential property, family law, personal injury, crime and motoring offences. Lawyers from the firm's large commercial team visit Gainsborough regularly to assist local businesses with corporate matters, property, employment law and litigation.
You can contact the office on 01427 616816.
Pictured Left to Right - Receptionist Allyson Burgess, Family Law Executive Angie Driver, Family Law Partner and Branch Manager Samantha Barrett and CEO Martyn Hall.